Notion Ink chief confirms Google seeding of ICS, to be on the Adam in November
24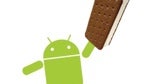 This isn't the first time he's done it, and may not be the last. Notion Ink CEO Rohan Shravan has once again outed the release window for the next version of Android, Ice Cream Sandwich. Last year, Rohan outed the release of Gingerbread in a blog post a couple days before it was actually released, and now he's saying that ICS will hit in late-October.
Even more interesting is that Rohan claims that Notion Ink will have the ICS update ready for its Adam tablet by November. This is an incredibly fast turnaround, especially given the Eden UI overlay, Genesis app store and custom apps found on the Notion Ink Adam. Given the speed that Rohan expects for the update, it's possible that Google has already been seeding manufacturers with ICS, but has been enforcing a strict no leak policy, which would be why the
recently demoed Nexus Prime
was running Gingerbread.
We've contacted Rohan to ask whether the update speed is based on his expectations from his development team, or because Notion Ink has been receiving early builds of ICS from Google, and we'll update if we hear back. We're hoping it's the latter, because it would be great to see ICS updates start to roll out by year's end.
*Update* Rohan has responded and has confirmed that while Notion Ink is "not on the list of official ICS", Google has seeded its ODM (original design manufacturer) with early builds of ICS "like they always do with crucial partners like chip vendors, select OEMs." Rohan also said that Notion Ink and its "community friends" have been working on the ICS update for a "long time" in order to roll out the update quickly upon the OS public release. This begs the question: if a small manufacturer like Notion Ink can get builds of new Android updates early enough to push the update a month after its full release, why does it take so long for partners like Samsung, HTC, or Sony Ericsson?
Recommended Stories