Pandora and others are subpoenaed in a federal privacy investigation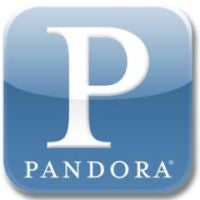 Most consumers understand that even free apps have to make money somehow. In most cases it's simple advertisements, but there are increasingly more cases of app-makers obtaining and illegally
distributing users' personal information
to third parties. Pandora Media Inc., the maker of the free Internet radio application, has been subpoenaed.
On Monday,
Pandora
announced, via an SEC filing, that they received a subpoena for a federal grand jury.
That grand jury will investigate whether Pandora and others are distributing customer information without proper disclosure
. That kind of abuse could bring criminal charges, in violation of the Computer Fraud and Abuse Act.
Pandora clarified that they are "not a specific target of the investigation," which appears to be industry-wide. But a Pandora spokeswoman declined further comment. Out of 101 apps that the
Wall Street Journal
tested, 56 transmitted the device's unique identifier, 47 transmitted the user's location, and 5 sent information like age, gender, etc. What's more, 45 of the 101 apps didn't provide a privacy policy either on their app or their homepage.
The Pandora app for iOS and Android does send the user's information (i.e. gender, age), but
their use won't likely constitute a misuse of user information, as they have a well-defined privacy policy
. But we expect other app-makers to be found in clear violation of users' privacy.
While criminal charges are an option, they are unlikely. Experts say that the companies found in violation will most likely incur civil suits, or be required to make monetary payments. The real goal appears to be to encourage more respect for users' privacy.
source:
Wall Street Journal
via
Gearlog