Panasonic Lumix DMC-CM1 hands-on
19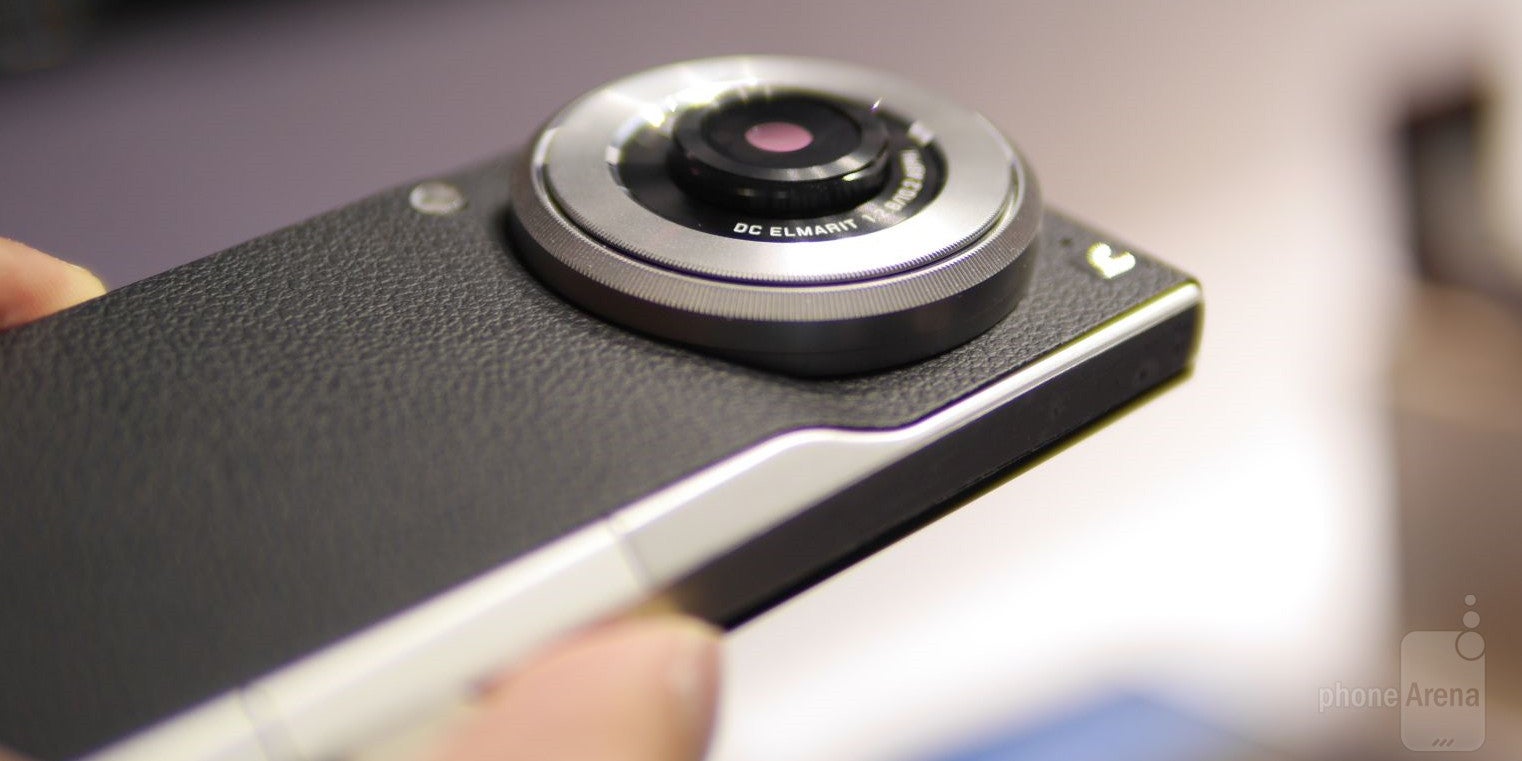 It was
back in September
, when Panasonic officially announced the
Lumix DMC-CM1
smartphone – camera hybrid. Yes, you read that right – we can't call the CM1 just a smartphone with a potent snapper, and anyone who lays their eyes on it would agree – the device is obviously meant for photo aficionados who barely get what they desire from their smartphone's camera, and looks to wow with a huge 1" lens, and a plethora of functions that can't be found on a handset.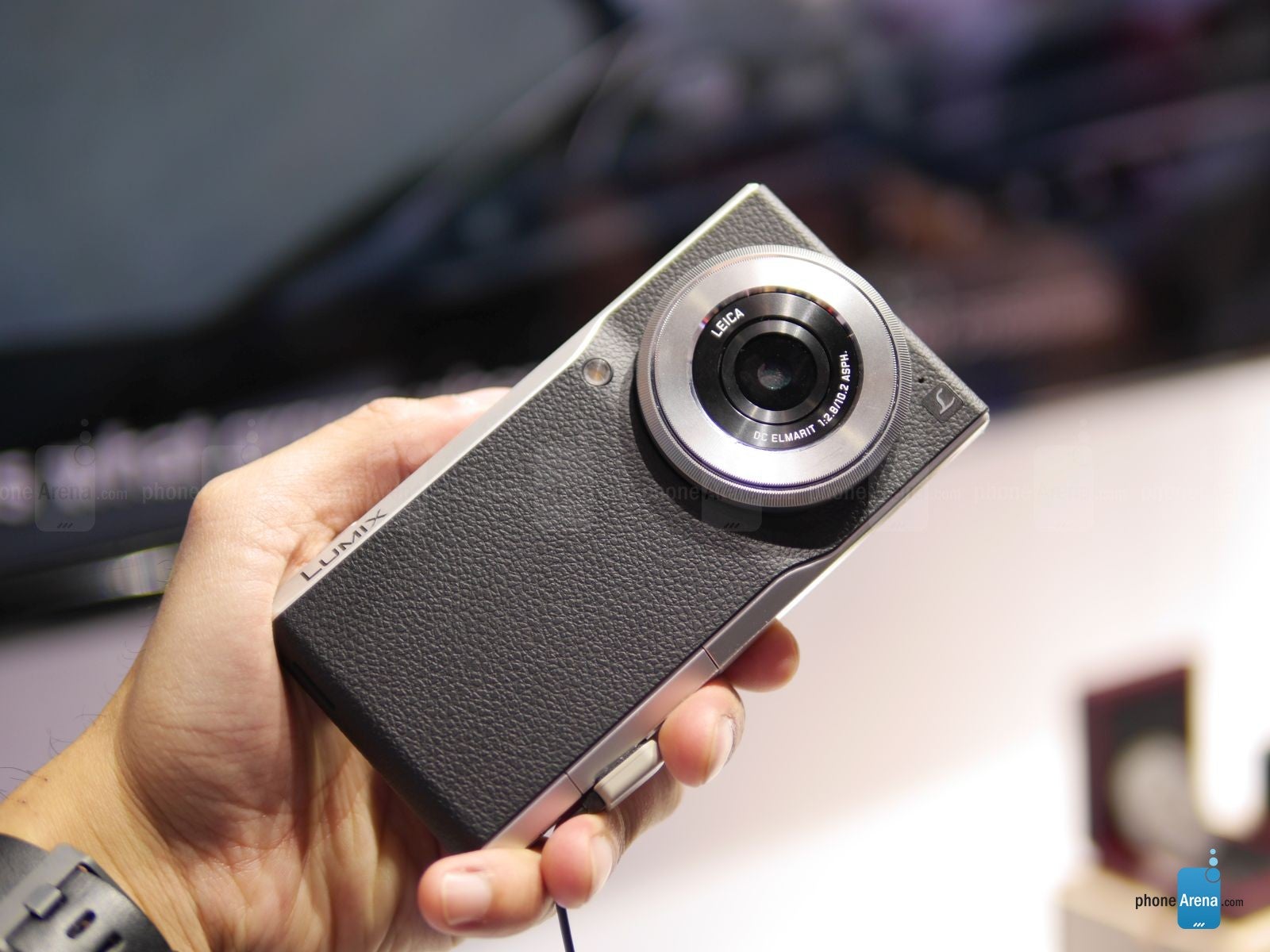 The Lumix DMC-CM1 has been available in Europe for a while now and Panasonic is getting ready for a US launch, thus – the camera handset can be found at the ongoing CES 2015 expo. We got some time with the CM1 for a hands-on, so here's our first impressions with the device.
Design
The Lumix DMC-CM1 is styled very akin to an actual camera, rather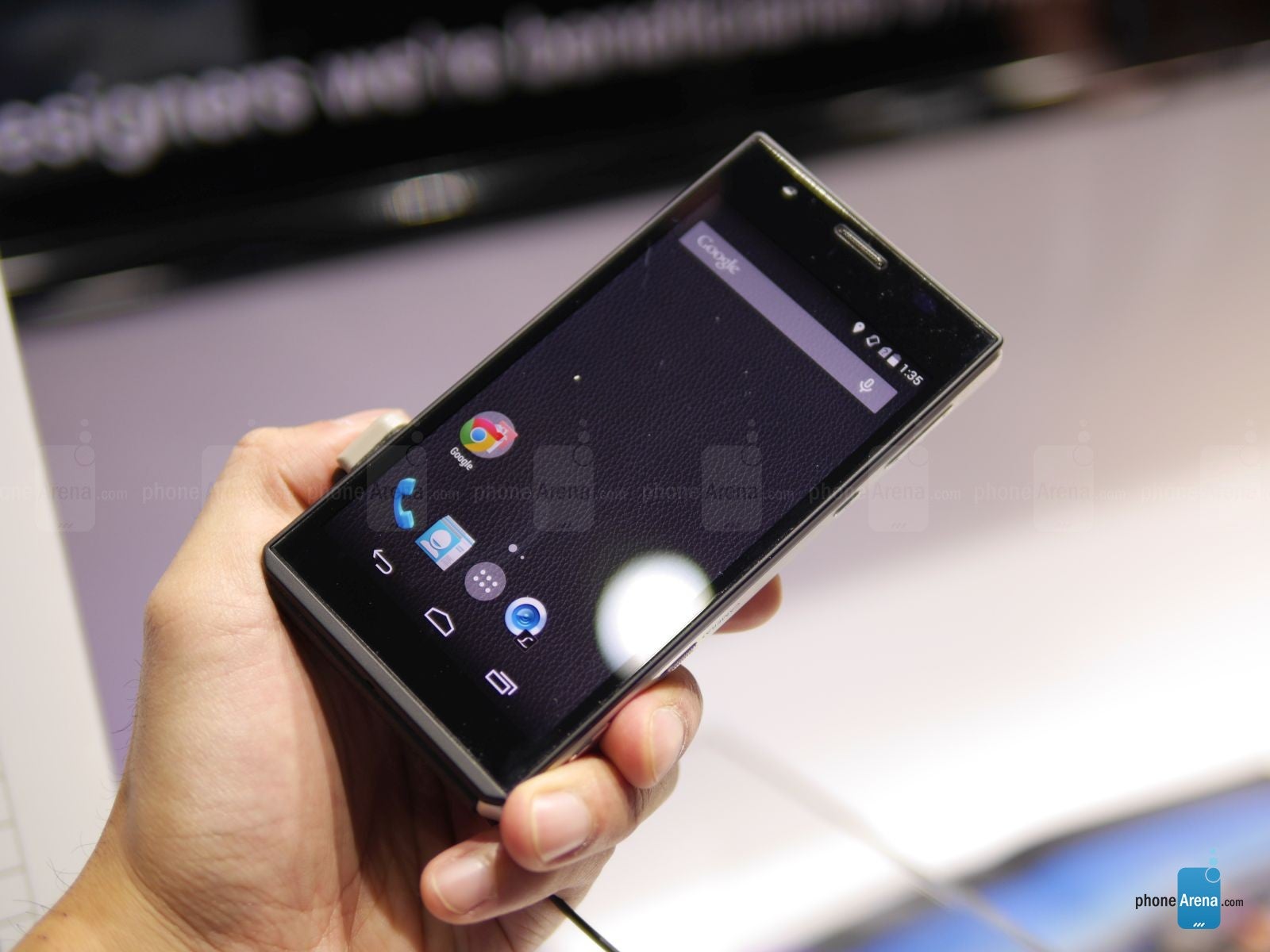 than a smartphone, and feels even more so, due to the leather-like material wrapping around its body, the bulky lens, and the ring around it, which is a wink towards a lens focus ring, but is actually used to adjust the many settings within the camera app. Basically – the phone reminds us of Panasonic's DMC-GM series of mirrorless cameras.
Aside from the faux leather in the middle, the CM1 has plastic sides, made to look like brushed aluminum-like material, which feel nice in the hand. It has 4 physical buttons – power, volume rocker,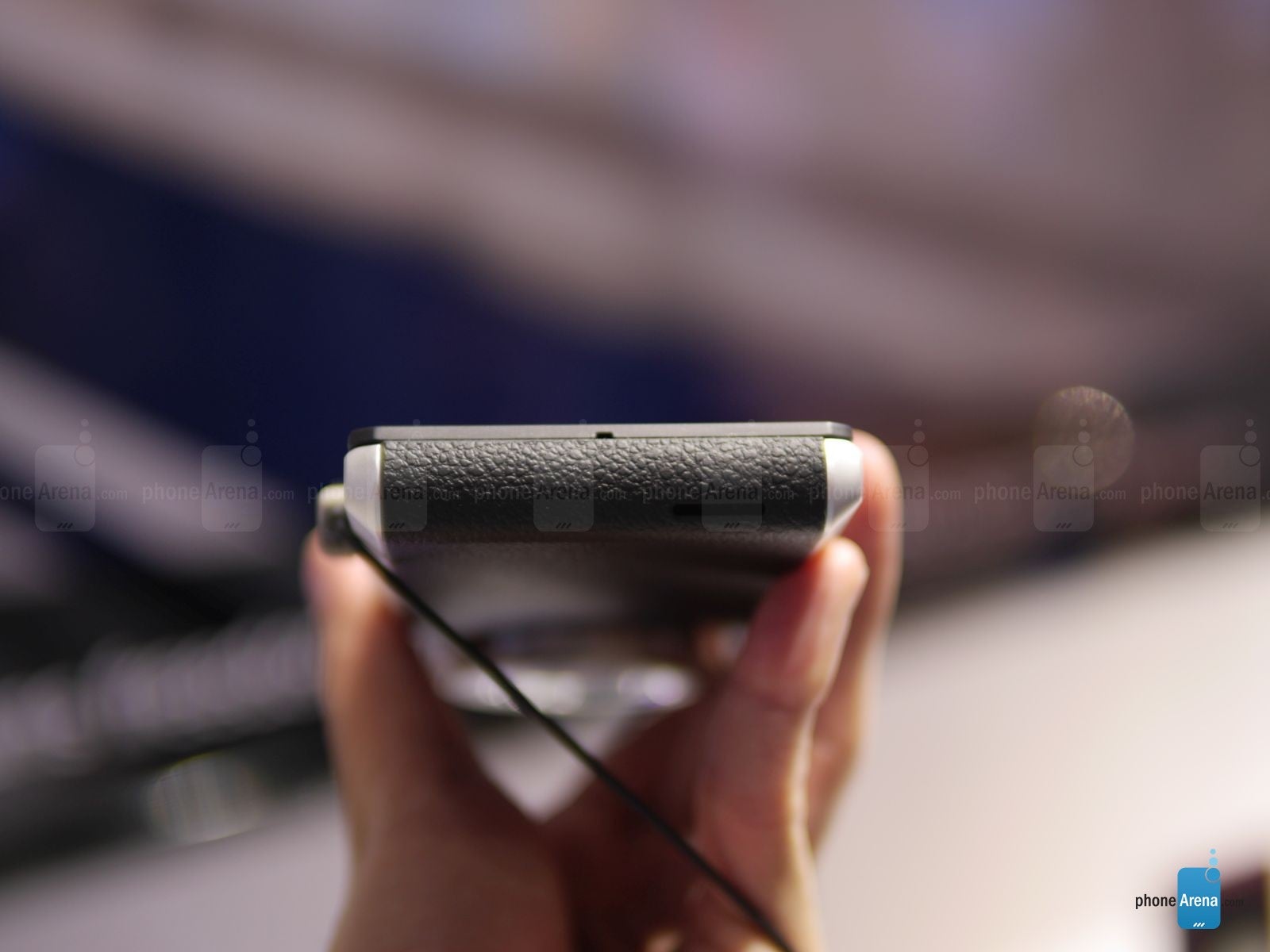 camera On switch, and an enlarged shutter key, all placed along its right side (if we still consider the display to be the device's "front").
Display
The Lumix CM1's sports a 4.7" display with a FHD (1080 x 1920) resolution, resulting in the crisp pixel density of 469 PPI. For our limited time with the device, we found the screen to have nice, natural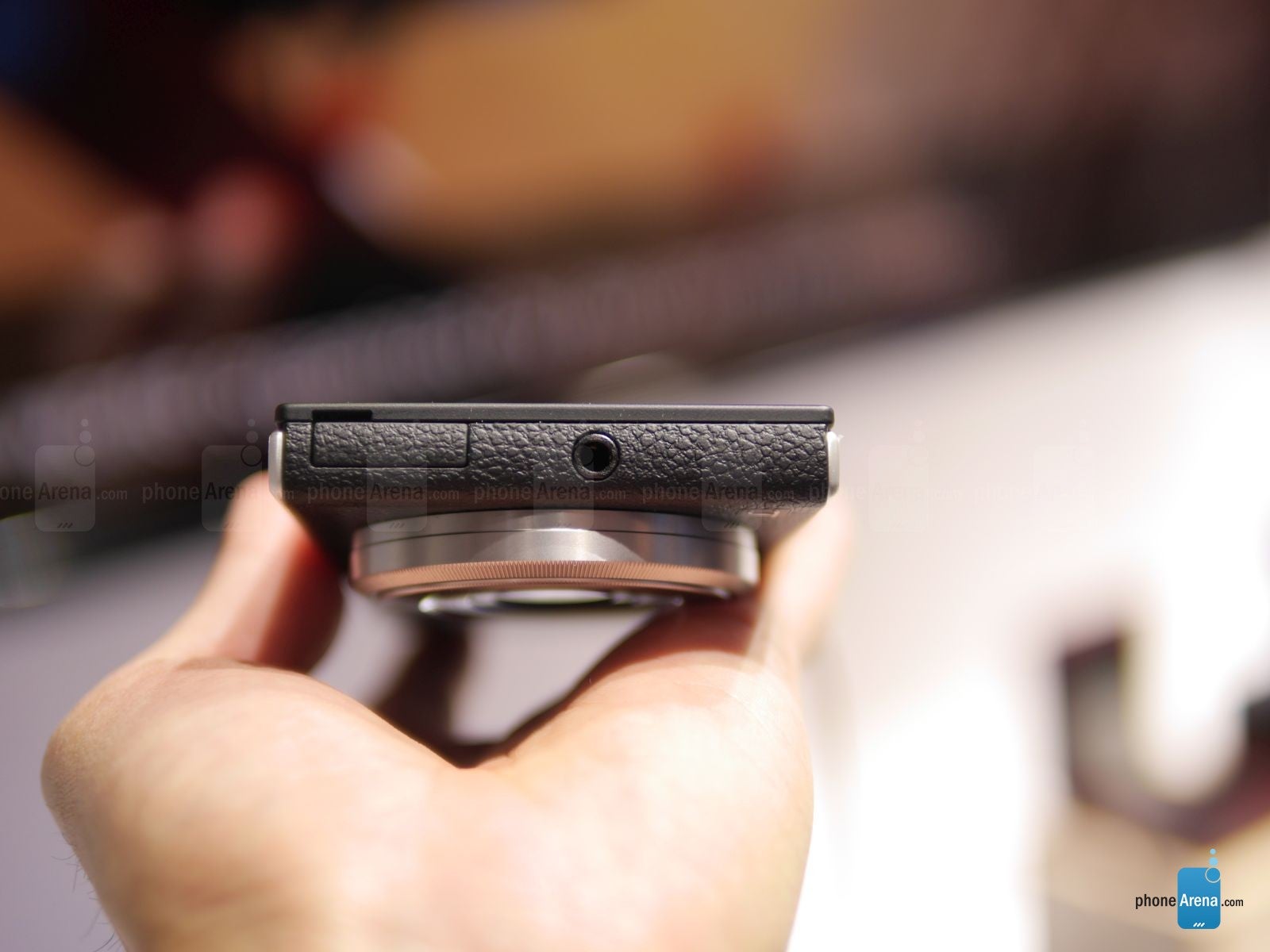 colors, and good viewing angles.
Interface
Panasonic ships the CM1 with Android 4.4 KitKat on board, and it appears the company didn't want to do anything crazy with it, as we were greeted by a purely vanilla Android menu. Of course, the camera app is vastly different, as it has to make full use of the handset's camera sensor, and add plenty of options for the target users –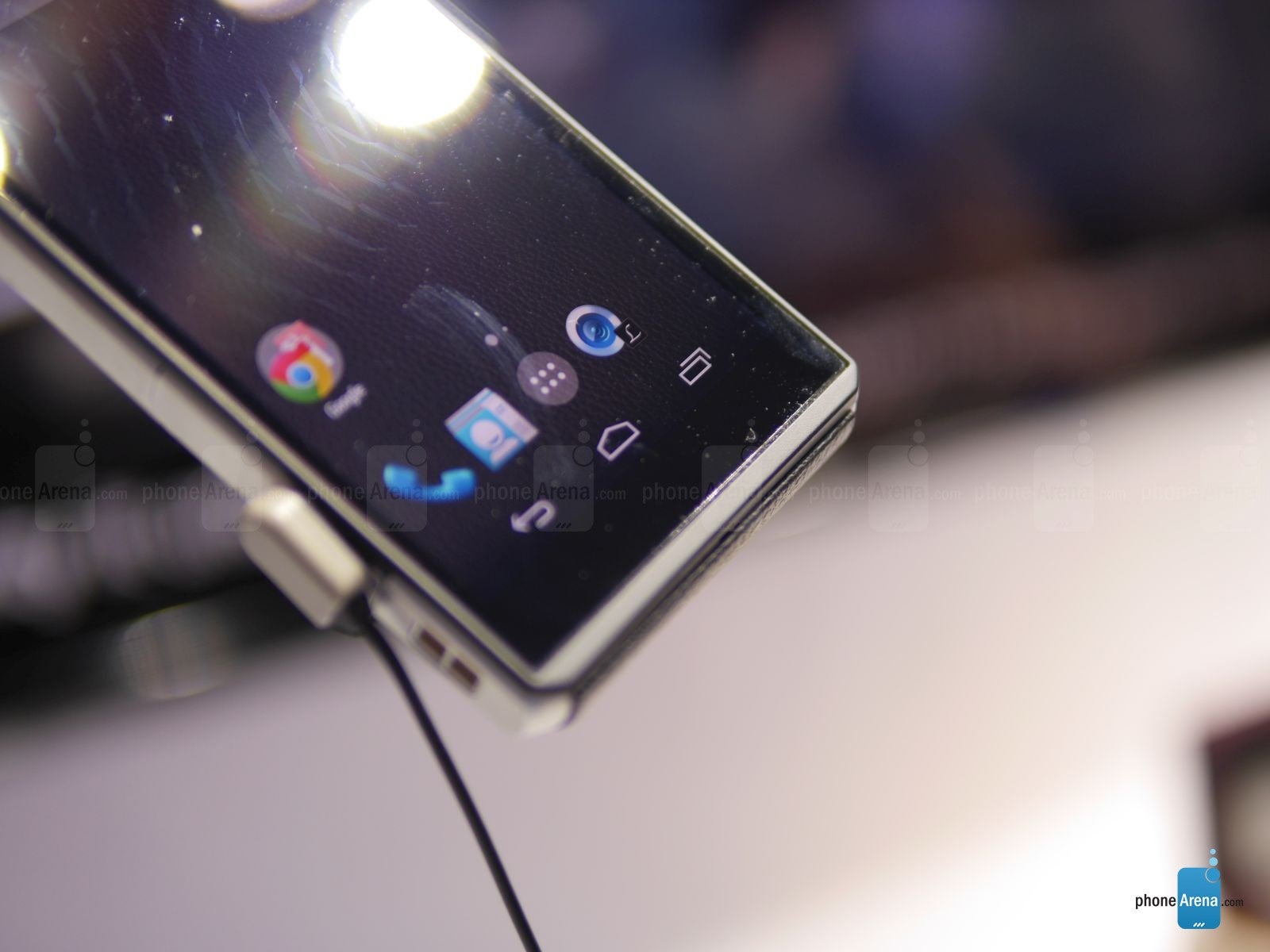 namely – hardcore photography fans, who will demand a large amount of options and customizability.
Processor and Memory
The DMC-CM1 lags behind a bit in hardware, as it sports the quad-core Qualcomm Snapdragon 801, clocked at 2.3 GHz and coupled with 2 GB of RAM. The SoC is still a performer, and considering the fact that Panasonic chose not to bog down Android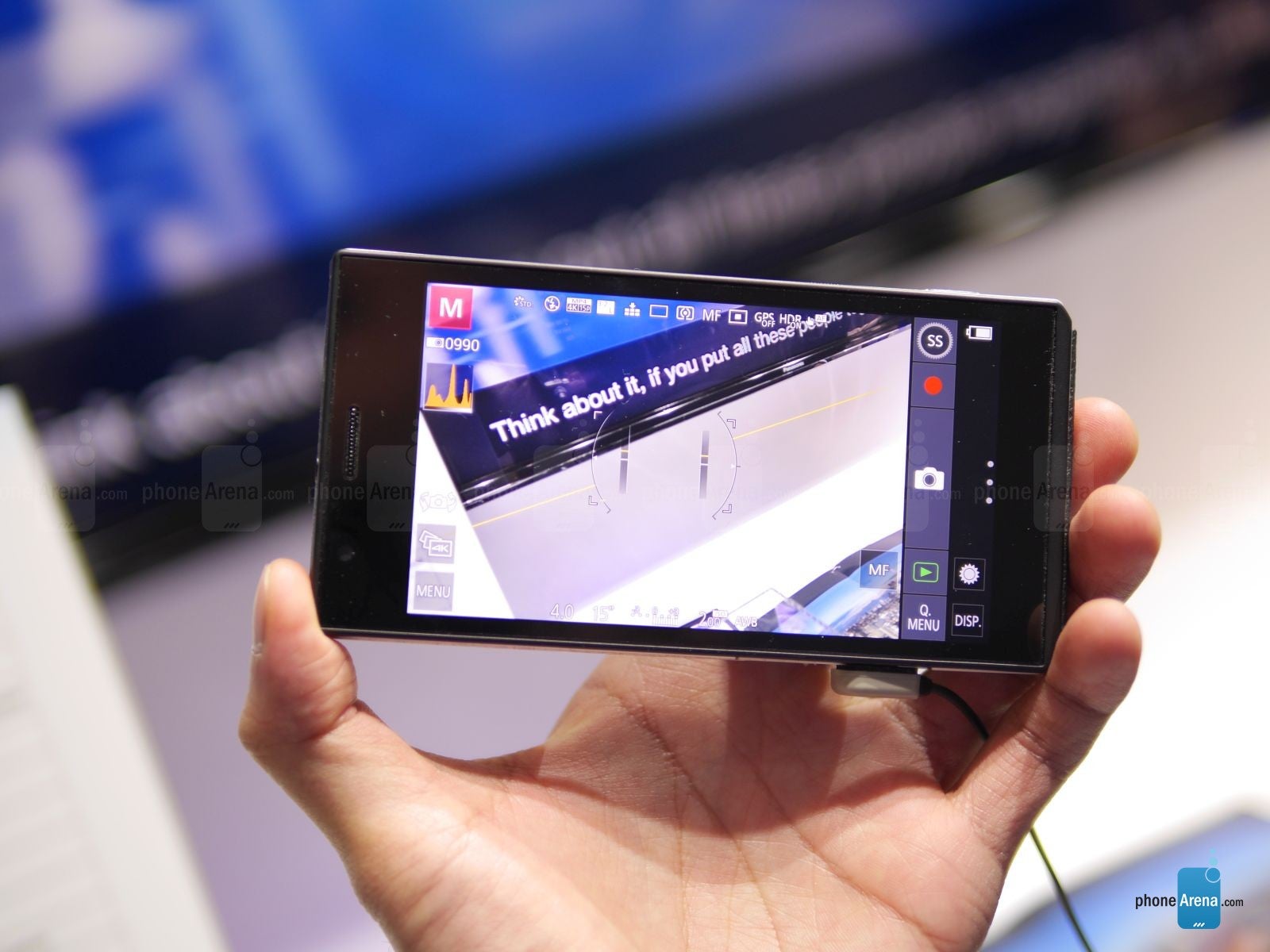 with custom skinning, or a bucket of features, it performs snappy and smooth.
Now, unfortunately, Panasonic equipped the CM1 with only 16 GB of internal memory, which we find to be way too low, considering what the device is meant for. Yes, it is expandable via micro SD up to 128 GB, but still – there's nothing like internal storage.
Camera

The CM1 offers the most potent camera on any smartphone – a large 1" Leica lens, with an adjustable aperture of F2.8 – F11.0, and a 20 MP resolution MOS sensor promise a lot of detailed shots and the camera app makes full use of the opportunities the hardware provides. The lens ring is used as an adjustment tool for whatever setting you have selected in the app – shutter speed, ISO (goes from 100 to 25,600), focus, and others. The snapper can capture images in RAW format, for those who like to post-process their pictures and need the most detail available to do so, and is capable of recording 4K video.
Expectations
We were going to call the Lumix DMC-CM1 a
Lumia 1520
, or
Galaxy K Zoom
alternative, however, its price-tag places it (or at least – should place it) in an entirely different category. Namely – the device
will cost around $1,000
which is definitely way more than anyone would be willing to shell out for a 32-bit KitKat handset these days. Therefore – the Lumix's camera should really, and we mean – really deliver, if it is to succeed at what it's trying to accomplish – to be the handset of choice for photography amateurs, hobbyists, and hey – maybe even professionals.