Palm to accept Pre orders one month before launch
This article contains unofficial information.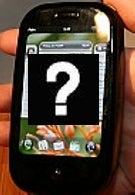 The guys at preThinking got their hands on an email from a person claiming to be a customer service specialist working for Sprint. The message passed along some interesting information about the Palm Pre. According to the email, we will start to see a promotional campaign for the smartphone one month before the device is officially launched. And once this launch date is set, you will be able to pre-order the phone. That means that once you notice that the airwaves are full of ads for the handset, you should be able to put your name on the list of those wanting to buy the unit. While we have noticed some sporadic ads on television and in the print media with the Pre, the device is included almost as an afterthought; we have yet to see a true campaign centered around the Palm handset. Considering that April 17th has come and gone without the start of the promotion, we can assume that a previous guesstimate of a May 17th launch for the Pre is incorrect. The email didn't give any idea about pricing, but now that we know to keep an eye out for a deluge of Pre based ads, we can sit in front of our televisions and read our newspapers until we get the signal that it is time to pre-order the Pre.
Palm Pre Preliminary Specifications
|
Hands-on
source:
preThinking