Palm Pre 2 will be landing on February 17th for Verizon?
18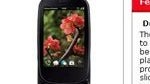 In the
never ending guessing game
that's been playing out for some time now, it appears that the Palm Pre 2 will actually see the light here in the US market.
Believed to be in
cell phone limbo
, the latest webOS powered smartphone is positioning itself to become
available through Verizon come February 17th
. This new revelation comes from an internal product page at a third party retailer, but some wonder if it'll even have the chance of getting the spotlight seeing that Big Red is readying themselves with the iPhone 4 and the impending amount of new Android sets on the horizon.
Moreover, it'll throw some people into a pickle after seeing what HP/Palm has in store in terms of new hardware at their
special event next week
. And when you're faced with the knowledge that there are so many other devices coming out in the near future, will the Palm Pre 2 even have the chance to utter a single word? We'll see how Big Red plays this one out in terms of marketing and advertising for the Palm Pre 2.
source:
Engadget