Are the days numbered for the Palm Pre 2?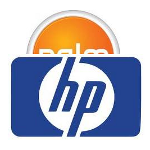 When Hewlett Packard bought out Palm, it was clear that the real prize was the webOS operating system. That is why we are not terribly surprised by what a tipster says he was told by a Verizon rep. The story here is that the Palm Pre 2 will be launched later this month by Verizon. But after two months, HP will stop producing the phone in order to manufacture its own line of webOS handsets.
We must take this with a grain of salt, but it actually does make sense for Hewlett Packard to launch its own line of webOS devices. After all, the Palm name does not have the cache that it once had while HP's moniker has a much better reputation. It would be a fresh start for the highly regarded webOS which deserves a shot to be installed in some premium hardware.
Thanks Dan!