How to connect an Xbox or PS4 DualShock controllers to your iPhone and iPad
3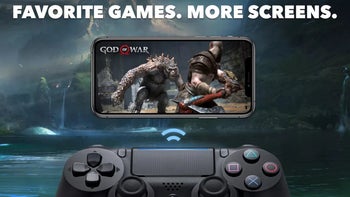 With
iOS 13
, Apple gives you the option to connect and use your trusty PlayStation 4 DualShock or Xbox controllers to play games on the iPhone or iPad. Needless to say, this is preferable to covering half of the smallish screens with your big fat digits.
Moreover, the buttons and sticks you are used to, are faithfully mapped and, since you are used to their feedback and layout from the countless hours you've spent before your favorite console, the learning curve is rather flat.
Here's what you need to do to connect a PlayStation 4 or Xbox controller to your iPhone or iPad and hit the ground running on action-packed games like, say, the new
Call of Duty mobile
version, or simply enjoy
Apple Arcade
games in full screen:
1. On Sony DualShock 4, press and hold the PS button below, and the Share button to the left of the touchpad together. On BT-enabled Xbox controller, hold the Xbox button in the middle to turn it on, and then press the Connect button at the top of the pad to enter pairing mode (the logo will start blinking)
2. Go to Settings > Bluetooth > My devices on your iPhone or iPad, and tap the respective listing to pair your game controller with your iOS gear
3. That's it, on the Xbox pad the logo will stop blinking, while on the DualShock 4 a red strip will light up at the top of the touchpad indicating a successful pairing. Now go kill'em all!