Pair of ER alumni battle it out for the chance to play Steve Jobs in movie biopic
12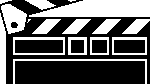 You might remember that almost immediately after the death of Apple co-founder
Steve Jobs
, speculation arose that Sony would be filming a biography about the iconic businessman. Already, some of Hollywood's top writers and actors are trying to get the job of working on the film. Adam Sorkin, the man who penned "The Social Network" is said to be in talks with Sony about writing the Steve Jobs biography. And when it comes to actually portraying Jobs, ER castmates
George Clooney
and
Noah Wyle
are both said to be battling over the role. The movie is scheduled to film next year.
Wyle might have the advantage over Clooney because he already had a chance to be Apple's now departed leader in the T.V. movie "
Pirates of Silicon Valley
". On the other hand, Clooney is more of a box office magnet than Wyle is. And in terms of age, Clooney is closer to the 56 that Jobs was when he passed away last month.
Would you rather see Clooney or Wyle in the starring role, portraying Steve Jobs? Is there anyone else you would like to see be the movie version of Apple's co-founder?
source:
TheSun