Page tracks the T-Mobile 1900 MHz rollout for iPhone users (and others)
11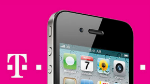 It's no secret that T-Mobile wants to have the iPhone on its network, whether or not Apple wants to officially sell for the carrier. With that in mind, T-Mobile has announced its "
Bring your own iPhone
" plan to support the device, and it has been
rolling out its 1900 MHz spectrum
so that iPhone users will finally be able to get 3G speeds on the network.
Unfortunately, T-Mobile hasn't really been too open about where and when that spectrum would be deployed, so users don't know where to expect 3G service. Obviously, this isn't just of interest to iPhone users, but really anyone who would want to use an unlocked GSM phone on T-Mobile. Most international GSM phones already support T-Mobile's HSPA+ bands, but if you want to bring over any other unlocked AT&T device to T-Mobile, you'll need to be in an area where the 1900 MHz spectrum has been enabled.
So, there has been a new site, Airportal, set up to crowd-source the info about T-Mobile's rollout. The site is just a simple layer on a Google Map of the US, but it is showing a pretty solid spread. The New York, Seattle, and Washington DC/Baltimore areas seem to have pretty solid coverage of the 1900 MHz spectrum for T-Mobile, and there have been various other sightings in L.A., Kansas City, Las Vegas, Minneapolis/St. Paul, Chicago, Philadelphia, and just outside of a few other cities. The site also has a
Twitter feed
that you can follow, and you can submit sightings as well.
Definitely a good resource that needs more input, so let's help out where we can.