PS4 Remote Play now available for Xperia Z3 series, coming to Z2 soon
13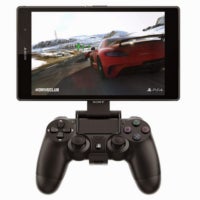 Gamers will be happy to know that Sony has finally released its PS4 Remote Play app for the
Xperia Z3
,
Xperia Z3 Compact
, and
Xperia Z3 Tablet Compact
. The app will allow owners of said devices to play their PlayStation 4 games remotely, by streaming them directly to their handheld. Keep in mind that this will only be possible if both the Xperia and the PS4 are on the same Wi-Fi network, but it's still a great way to let other house members watch whatever they want on the TV, while you pick your favorite quiet spot and indulge yourself in some undisturbed gaming.
The Remote Play feature has long been advertised as being exclusive to the Xperia Z3 line, but many have speculated that there is no reason why the Z2 line shouldn't support it, and a recent
mishap by Sony
gave us a pretty solid implication that it will, sooner or later, come to the
Xperia Z2
and
Z2 Tablet
as well. Now, Sony has stopped tiptoeing around the subject and has officially announced that, yes, the Z2 line will get Remote Play support... "soon".
The only translation to the word "soon" Sony gives is "in the following weeks", accompanied by an asterisk-marked clarification that it's market-dependent. So, for Z2 owners, all we can say is – keep your fingers crossed and hope an update rolls out before the holiday season.
Do you own an Xperia Z2 / Z3? Will you be rocking Remote Play?
Download
PS4 Remote Play
source:
Sony
via
Xperia Blog