OxygenOS might soon be getting some highly-requested features: 'real' dark mode, lock screen customization, and others
1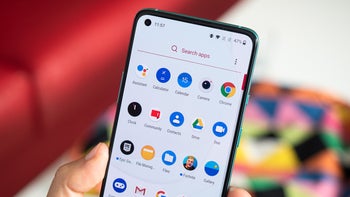 OnePlus
has been collecting user feedback and ideas for improving OxygenOS, and now,
Android Central reports
that several of the most-requested features will be coming soon to a future version of OxygenOS.
The IDEAS program
, launched by OnePlus, lasted until November 6th, and now we can see the results: suggested features that OnePlus will likely accept and develop, to soon come to its operating system.
Here's the list of the ideas that reportedly OnePlus has adopted:
Separate volume for each app and allow dual media playback
Partial screenshot
Lock Screen customization
Wireless file transfer from PC to OnePlus and vice versa
An FPS counter for Game Space
Dark mode to be black, instead of gray, or have an option for both
Power Diet - an extreme Battery Saver feature
Most of the suggested features are pretty self-explanatory. The first one will also keep audio from other apps and system sounds from interrupting what the user is currently listing to. It will allow users to give or deny permission to any apps to pause the music. The partial screenshot will allow only a specific part of the image to be saved.
Another interesting submission is the FPS counter, which will give gamers the possibility to track how the game performs on their phones. This will be useful as the phones gain higher refresh rates, and will help users monitor how well the games they are playing take advantage of the high-refresh-rate display.
There's no information on which Oxygen OS update these features will be introduced with; however, it seems like only a matter of time for OnePlus to introduce them to its phones.