Our readers are pretty excited about the prospect of a Microsoft Lumia flagship with Windows 10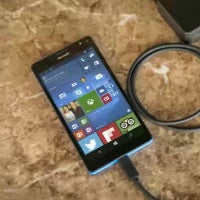 Microsoft has scheduled a major event for the morning of October 6th, with a number of new Lumia devices expected to be announced. Among them, the rumors go, is one
Lumia 950 XL
, code-named Cityman. Microsoft's long overdue flagship device, supposedly, and the smartphone that we'll look up to to get a grasp of Windows 10's practical capabilities in the coming year.
Some 44% of participants noted that they're
very excited
about the prospect of a high-end Lumia phone with Windows 10, followed by the second largest single group that say they are
intrigued
, with 31.16%. On the other end of the spectrum, 15.6% of voters are quite indifferent to any products resulting from Microsoft's work (
not at all excited
), while 9.23% say they're
not really intrigued
, but obviously not completing disregarding the possibility that the Redmond-based company could surprise us all.
Proof:
Do you reckon Microsoft has something truly great under wraps?