Our latest poll shows overwhelming support for Android's app drawer
27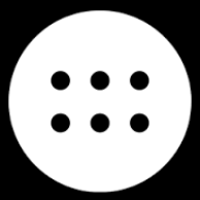 If word on the vine is to be believed, there's a chance that Google is at least internally discussing ditching the app drawer with Android N—or whatever it ends up being called. Seeing as how LG has done just that with the G5, and how Samsung has implemented a rather obscure feature to allow for the same, it does seem like the concept of an app drawer-less Android doesn't bother at least two major smartphone makers.
Does it bother
you
, however? That's what we sought to answer when
we asked you just that on Wednesday
. And guess what—the results are now in, and we've got what we were after.
Nearly 3,000 of our readers took part in the voting, and overwhelmingly, some 71% members of our readers lined behind the app drawer. On the other end of the spectrum, just about 12% of participants say they have no need for it, and it should go. About 17% say they don't mind either—app drawer or not, they'll be content.
Quite frankly, none of this is surprising to us, as it's been our impression that our readers are accustomed to the app drawer. As for us? We won't mind if it got lost in the transition to Android N.