Do you prefer Android with an app drawer or without?
50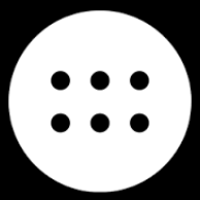 Rumor on the street is that Android N—whatever it ends up being called—might do away with the app drawer. At the same time, a video promo of Google Maps showing a phone running an app drawer-less Android build was just recently shot down by the company as an error on their part, and not an actual indication of things to come.
Still, given how LG has transitioned to a skin without an app drawer with the G5, and how Samsung is letting users get rid of it as well with the Galaxy S7 and S7 edge, the truth may well be that, at least internally, Google is talking about it. And if it is, it'll certainly be late to the party, for Android manufacturers have been skinning the OS for years now, without worrying that ditching the drawer will impact user experience. And to be completely fair with you, we can't disagree—we're no big fans of it, either.
Regardless, all this commotion warrants the question whether we're alone in feeling this way. After all, part of our very job is to account for the needs, tastes, and preferences of millions of readers, and that means that we're perfectly fine with people wanting the app drawer to stay. Just how many of you, however? Let's find out!