Our first camera samples from the Google Nexus 5X and Nexus 6P
37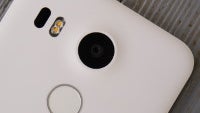 Looking at the two brand new Google Nexus phones, the 5X and 6P, most people would certainly agree that the camera hardware in them aren't necessarily the most fearsome we've seen – more so when there are easily other phones that bear 20+ megapixel snappers. Donning 12.3-megapixel snappers, both of which utilize the Sony IMX 377 sensor with an f/2.0 aperture lens, it might seem quaint to compete against the 20+ megapixel cameras utilized by its competition, but nonetheless, we all know that it's just not solely the amount of megapixels crammed in there that counts.
We've been spending a bit of time over the weekend getting acquainted with the two new Nexus phones, so we're sharing just a few samples from them to show you what they're capable of. Of course, there's never any doubt about samples taken when lighting is ideal and plentiful, but we're always more concerned about low-light performance, seeing that it's the bane for most smartphones.
While we won't detail about the quality of the photos until our review, we will instead say that the stock Google Camera app isn't for everyone. True, its intent is to offer an instant, quick, and straightforward experience, evident in its lack of shooting modes and manual controls, but it's going to have a tough time trying to convince those who have been accustomed of being given those features on other high-end phones. Still, there's always a quick stroll through the Google Play Store that solves the concern. However, we can certainly agree it would be useful to have them on board from the beginning – and without having to download some sort of third party app.
Nevertheless, don't forget to check out the samples below for yourself to see how each one handles. Maybe you might be won over already?