Ouch! After starring in a number of Motorola DROID Turbo ads, James Franco is already back to his iPhone 6?
81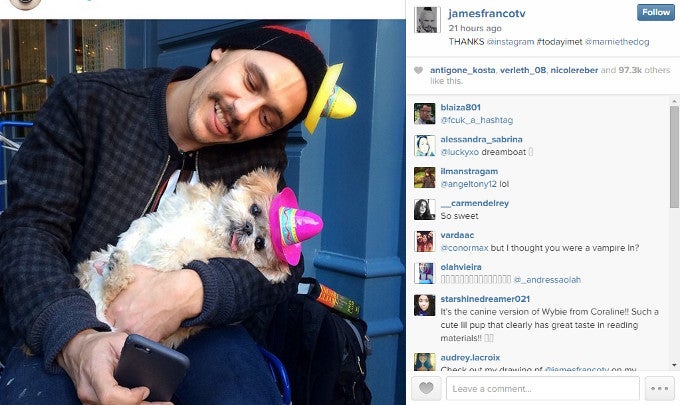 As we found out several days ago, Motorola and Verizon, its exclusive partner for the
DROID Turbo
, chose celebrity James Franco to promote the new flagship. Franco appeared in several short teasers (all of which pretty mystifying) before the Turbo was officially outed and it became obvious to everybody that it's Motorola's new highest of high-ends he was promoting.
Ultimately, these not-so-little gaffes will likely stay out of the public's attention at which these ads are aimed anyway, but we're probably not alone in feeling that if manufacturers are going to pour serious dough on celebrity endorsements, they might want to include a clause that would prevent something like this happening over and over. Are we alone?