Otterbox just made the iPhone modular, and all it took was the Universe case
16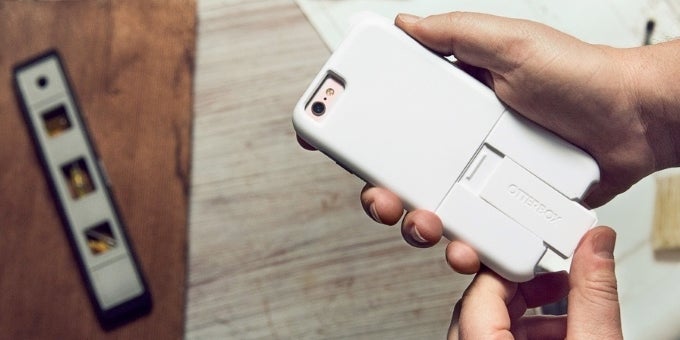 In the Year of the Modular Smartphone, Apple is sitting on the tribunes, waiting to see how LG and Motorola's efforts – the LG G5 with its
'Friends' family of attachments
, and the
Moto phones with modular backplates
– pan out. We get why Apple is sitting this one out for the time being. So far, modular accessories are a quiet revolution, with the majority of users still more interested in landing great camera shots than remote controllable robots – which is why Apple is supposedly building a potent dual camera setup for its next flagship smartphones.
Anyway, while the gang at Cupertino is busy doing its own thing, case maker Otterbox decided there's an untapped market for a modular iPhone, took the baton from LG and Moto, and brought us the Universe case! Taking its design DNA from the brand's bulky, but still appealing 'Symmetry' case, the Universe case features a slotted rail expansion bay on the bottom of its back panel. This slot is where you'll be able to insert a motherload of attachments, made by partnering third-party manufacturers such as SanDisk, Olloclip, and PolarPro. These give the phone additional storage, payment processing, camera, and battery enhancements.
In typical Otterbox tradition, the case and accessories look like they can take a beating, rather as if they are headed towards a fashion show, but this has never stopped customers from being interested in the case maker's products. Available in black and white, the Otterbox Universe costs $50 for the iPhone 6/6s version and $60 for owners of the iPhone 6/6s Plus. The case and modules will be sold separately, in Otterbox's web store and retailers like Amazon.
Truth be told, the names involved and the quantity of products available at launch left us scratching our heads – how come LG, an international technological giant,
couldn't land deals like these
for the LG G5, whose Friends ecosystem still looks barren in comparison? See for yourself inside the slideshow below, where the accessories, brands, and prices are detailed and pictured.