Original Angry Birds price slashed, goes free on iOS
11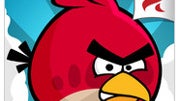 The original
Angry Birds
is probably the most successful mobile game ever, and while it was free on Android (ad-supported, though), it cost a buck to get on iOS. That price bought you no ads and thus less battery drain and a more pleasant experience, but it was still a dollar. Now, Rovio has slashed the price of the game to absolutely free in what is good news for those that have not yet tried flinging angry birds at pigs (are there still any?).
What's even better is that the iPad HD version of Angry Birds that used to cost $2.99 is now also completely free.
Appfire who first spotted the slashed price said it expects Apple to soon move the game to the top of its 'free app of the week' selection. We see no reason not to get it now that it's free - so hit the download link for Angry Birds right below.
source:
Appsfire