Orders for OnePlus 3 are already getting delivered
15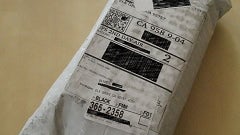 It was
just this past Tuesday
when smartphone enthusiasts around the world watched (played?) the VR presentation (VR game?) which officially announced the new
OnePlus 3
.
What made the OnePlus 3 different from previous device launches by OnePlus, was that the invitation system for buying devices went the way of the Dodo bird – no more invites, you may order the device at your leisure.
Those that embarked on the VR experience during the product announcement had the opportunity to start an order for a OnePlus 3 right from the VR environment. Online orders opened up later in the day. Orders started from the VR app had to be completed on a traditional browser, but during the process, OnePlus noted that deliveries would range from June 21st and beyond.
Your humble writer ordered a OnePlus 3 from launch day and was perfectly okay with the expected timelines for order fulfillment. When the email arrived the next day saying the order had shipped already, I was more than a little surprised.
This morning, just in time to kick off the weekend, the OnePlus 3 landed at the doorstep, albeit with slight wrinkles. Needless to say, this package is nothing like the lux-suite of gadgetry and accessories
that Victor unboxed for us yesterday
. Crumpled corners and dented box aside, the device itself is unscathed, and all the other components are in their rightful places.
While it would have been nice to see a little more substantial packaging, hat's off to OnePlus for having its order fulfillment apparatus hitting the ground running, and shipping orders so promptly. As any gadget enthusiast will note, history is replete with
high-profile product launches
that seemed to be perpetually sold out.
Did you order a OnePlus 3? Has it arrived yet?