OnePlus 3 unboxing and first look
16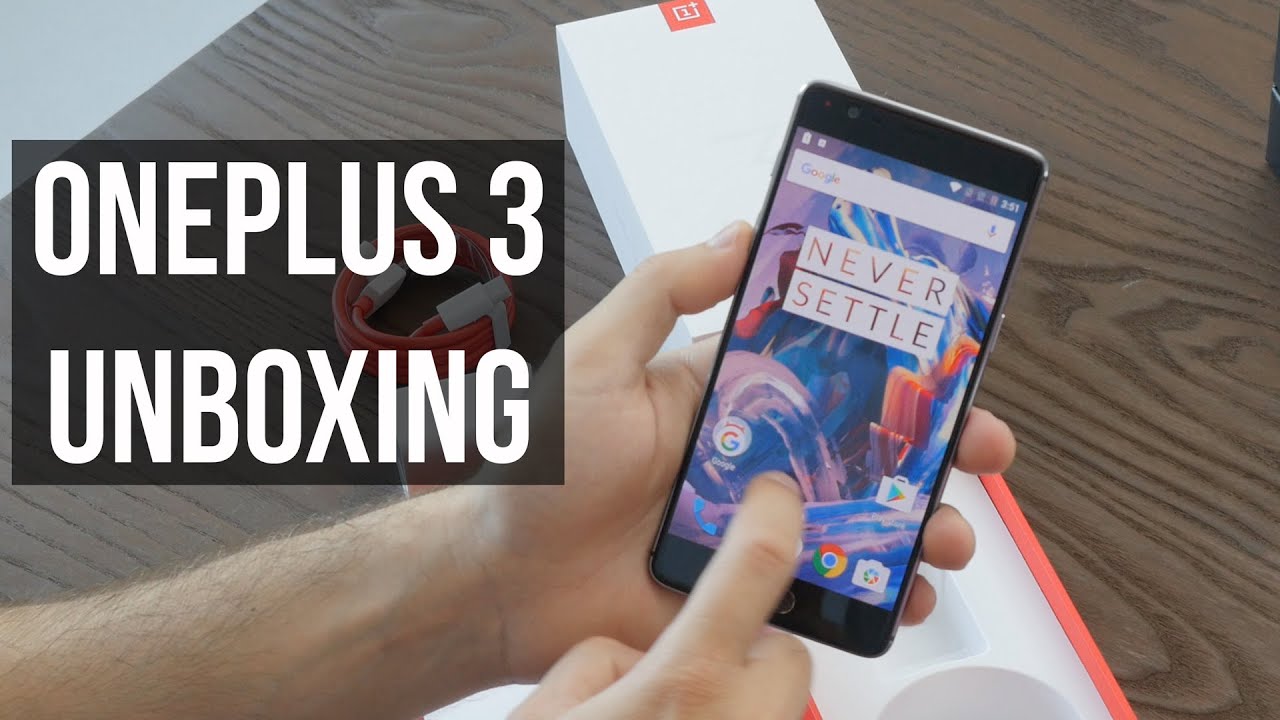 The
OnePlus 3
has arrived with a splash: a 5.5" phone with a stylish design and body built out of a solid, one piece of machined aluminum, it sports the Snapdragon 820 system chip, Android's most powerful one at the moment, yet it comes at a price that's nearly half that of its rivals.
Of course, we were quite excited to welcome it to our office: we received the full OnePlus 3 reviewer's edition box including all OnePlus 3-related merchandise and the phone itself.
We will unbox the OnePlus 3 first, but also take a look at the OnePlus Loop VR headset (a separate purchase), the five thin and good-looking OnePlus 3 official cases, and the stylish car charger (also a separate purchase).
So what's in the box? The OnePlus 3 is there front and center, then there is quick user guide and a SIM ejector, and finally, the powerful new Dash wall charger and a USB-C cable for charging and syncing the phone. The Dash charger is an interesting new addition. It's a super-powerful 20-watt (5 volts, 4 amps) wall charger that is protected against overheating and delivers up to 63% of charge in just half an hour. That could well be the fastest charging phone on the planet right now, on par with the impressively fast LG G5, Samsung Galaxy S7, and Oppo phones.
All in all, the packaging is neatly arranged, there are even special clips for the USB-C cable (it's in the signature for OnePlus red color) that make it easy to roll it in a neat circle.
Check out our OnePlus 3 video unboxing right above and stay tuned for the full review that's coming up in a few days with detailed battery, camera and performance tests.
Recommended Stories