Oracle wins key appeal in copyright suit against Google and Android OS
56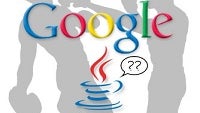 While all eyes have been on the
never ending Apple-Samsung saga
, another less visible, but arguably more important series of litigation has been underway between Oracle and Google, though it has been a couple years since there has been much news about it.
Oracle has been on a mission to protect what it says is copyright protected code in Java software code, code that was used by Google in its ongoing development of the Android mobile operating system. Those efforts suffered a temporary setback in 2012 when a
court ruled that Oracle could not copyright
its Java APIs.
As you might expect, Oracle appealed that ruling to the US Court of Appeals, and that panel of judges agreed with Oracle, writing up a 69 page decision. Circuit Judge Kathleen O'Malley wrote the opinion and leveled a barrage of criticisms against Judge William Alsup who had issued the aforementioned dismissal.
"We find that the district court failed to distinguish between the threshold question of what is copyrightable — which presents a low bar — and the scope of conduct that constitutes infringing activity. The court also erred by importing fair use principles, including interoperability concerns, into its copyrightability analysis. For the reasons that follow, we conclude that the declaring code and the structure, sequence, and organization of the 37 Java API packages are entitled to copyright protection."
Oracle was obviously pleased with the ruling, which allows the company to pursue a copyright claim in court. The appeals court also remanded back to the district court for retrial, that being whether Google used the code under Fair Use rules.
Google simply made a statement that it is disappointed with the ruling, "which sets a damaging precedent for computer science and software development." The company is "considering" its options.
The background on all this is that Oracle contends Google copied more than 37 Java APIs, and 11 lines of Java source code when the former was developing Android. Oracle says these items are copyrighted, and should be protected just like any intellectual property. During the initial trial, the witness list was a who's who of Silicon Valley, with Oracle's founder and CEO Larry Ellison, Google CEO Larry Page, and former Sun Microsystems (the company that developed Java before Oracle acquired them) CEOs Scott McNealy and Jonathan Schwartz all taking the stand.
What happens next is predictable, as to when that will happen, we do not know yet. It looks like we will have more than drama to track in the near future though.
source:
re/code