Oppo's folding smartphone prototype smiles for the camera
16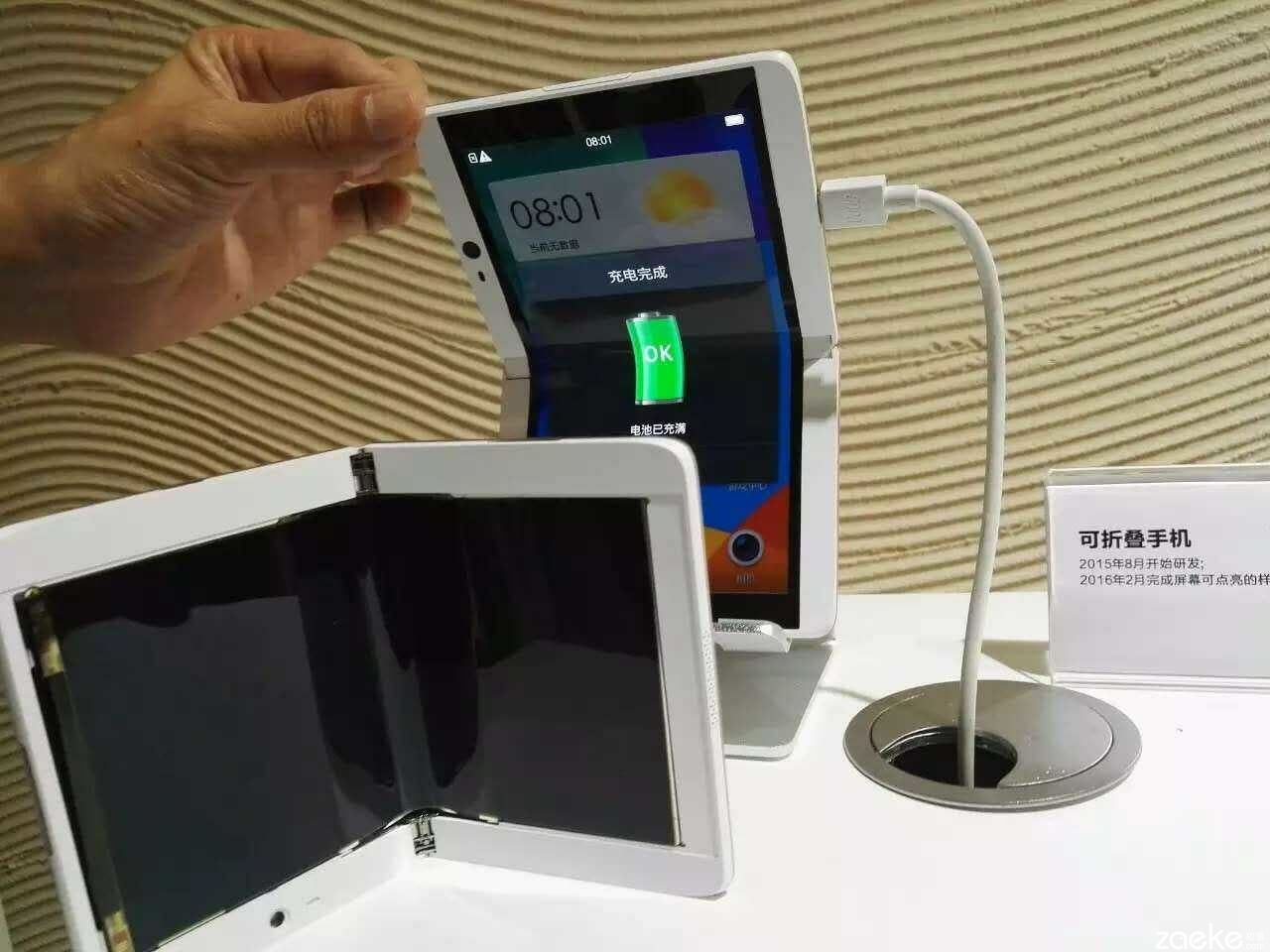 It's common knowledge that a number of big-name firms are dabbling with concepts involving foldable display tech. Most recently, the rumor mill has suggest that Samsung will
release the Galaxy X next year with a flexible
display boasting 4K resolution. As industry leader, it makes sense that Sammy would wish to be among the first to deliver folding display technology to the masses. But the Galaxy maker could face stiff competition from smaller firms like Oppo, whose bendy display endeavors have been evidenced in a new prototype leak.
Folding smartphones were commonplace just over a decade ago, before the touchscreen waded in and changed the way we interact with our devices. We're led to believe that these new age foldables will be quite different from the clamshell-like handsets of old, given that their displays will bend and flex in ways that current devices do not.
Cool. But is there any real benefit to a folding display?
Aside from the above photo, there aren't many details to accompany the new Oppo leak. The device appears to be a phablet, with a hinge behind the display that could make the device easier to pocket than the current crop.
Seeing a device fold up like a Nintendo DS is all well and good. But it remains to be seen whether the trend will catch on, or if it'll even hit the mobile consumer market. There's the space-saving factor, of course, allied to the fact that the display would potentially be less susceptible to scratches. Presumably, viewing content in landscape mode would also have a certain appeal; bedside Netflix might be a whole lot more desirable than currently possible on a flatter smartphone or tablet panel.
Let's be honest, though—this particular concept doesn't scream usefulness. But with plenty of wider interest
from the likes of Samsung
and
also LG
, devices with folding screens may soon rise to prominence.
Let us know what you make of Oppo's concept and folding smartphones generally by dropping a comment below.