Oppo develops a nearly stock AOSP ROM in order to attract users that like vanilla Android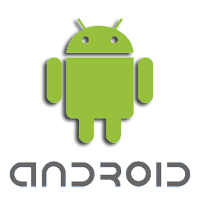 Oppo, one of the fairly popular China-based OEMs, is selling many of its phones in the USA and across select markets across the globe. The devices in question are running the Android-based ColorOS, which is Oppo's in-house developed interface skin. Oppo says that its Eastern Asian users have a high opinion of ColorOS, yet the same can't be said about the rest of the markets worldwide.
In the company's own words, "customers outside of Asia typically have a strong preference towards an operating system that is closer to stock Android," which is the main reason for the existence of Project Spectrum. The latter is nothing else but a stock AOSP ROM with just a small pinch of Oppo's own apps on board, which can potentially make the manufacturer's products a tad more appealing to many users.
Apart from the vanilla features and stock Google apps, Project Spectrum also comes with Oppo's own camera app, the MaxxAudio audio enhancement suite, and a couple of screen-off gestures. There are no other third-party apps on board, ensuring for a rather vanilla Android experience. Oppo also says that this is the bottom line in terms of added features and users should expect any other changes in the interface section.
Combining the best of both worlds, but putting heavy emphasis on the vanilla Android experience, Project Spectrum offers "speed, clean design, fast updates between Android versions and an adherence to the newest developments of Google's Android". Sounds like a win-win scenario to us!
Currently, Project Spectrum is based on Android
5.1
.1 and is available for the Oppo Find 7. It's still in beta, though, so issues and bugs are quite likely to be encountered. Additionally, Oppo says it will update Project Spectrum to Android Marshmallow and will bring it to the Oppo R5 & R7 series of devices in early 2016.