Oppo N1 officially confirmed: coming in September, rumored to feature great camera
20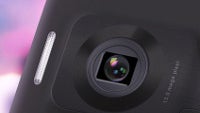 Oppo is a Chinese manufacturer you may not have heard of, but it is one of a few with wider presence in Western markets, and now it is planning to release a camera heavyweight to compete against the Nokia Lumia 1020 and the Samsung Galaxy S4 Zoom. Oppo has just confirmed the existence of that 'hero' device and its name - the Oppo N1. All rumors agree that this handset will feature a new
'Owl'
image sensor aiming to improve low-light performance, the new N-Lens and Xenon flash.
The Oppo N1 is now officially confirmed to arrive in September this year, and all chances are that it will be more towards the end of the month rather than the beginning. Oppo did not provide a lot of official detail for the upcoming flagship. We can only judge by rumors agreeing the the N1 will have a 12- or 13-megapixel camera that has ambitions to stand its ground against the best cameraphones.
Since it is a device from China, the Oppo N1 is also rumored to be more affordable than most other flagships that sell for over $600 off contract. The N1 is instead said to be
priced at around $480
.
In terms of other specs, we can only assume that judging by Oppo's last year flagship, the Find 5, the new one will go no lower than having a 1080p display and hopefully an even better camera. Stay tuned - we're definitely seeing a surge in cameraphones, and that's a big win for users who'll get even better pictures.
source:
Android Authority