Oppo N-Lens N1 surfaces: could this be the next best cameraphone?
43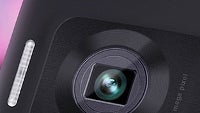 The
Oppo N-Lens N1
phone is not something many of us have heard about, but what's developing in China could well turn out to be the next big thing in cameraphones. Details about the Oppo N-Lens fisrt appeared a couple of days ago and now we get to see the Oppo N-Lens N1
coming with Xenon flash
.
The N-Lens N1 is said to feature a 13-meagpixel camera, but it's not about the megapixels alone - this is a camera centric handset promising excellent image quality. The phone runs on Android of course and is powered by an
'Owl'

image chip
that aims to contribute to better low-light shots.
The Oppo N-Lens price is expected to start at around $480 off contract, a high point for a Chinese smartphone, but the Oppo brand already has some global recognition and that will definitely help.
We don't have any additional details about this upcoming camera superphone, but we'll definitely keep you posted as they come up.