Oppo Find 5 gets a US info site - $499 nets you Droid DNA specs but a much larger battery
39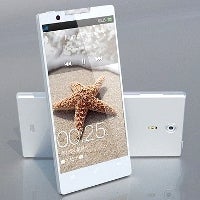 The SIM-free
Oppo Find 5
can be had in the good ol' USA, too, for $499 - a bit higher than the $478 we heard at first, but we'll chalk it off to the exchange rate flux, while in China it seems to go for $399 on preorder now.
Considering this thing has
Droid DNA
-like specs, complete with the quad-core Snapdragon S4 Pro, and that sweet 5" Full HD display, it may or may not be a bad deal, depending on the build quality.
The Oppo Find 5 can be examined through a pretty basic Oppo USA website, which doesn't yet allow you to order, and also has 16 GB of internal memory plus 2 GB of RAM, like the Droid DNA, but there's no word on warranty details.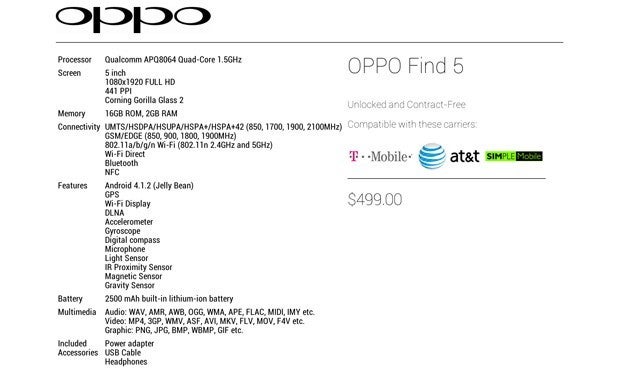 Its radio, however, supports both the T-Mobile and AT&T HSPA+ networks, and the handsets sports a generous 2,500 mAh battery, way larger than the 2,020 mAh unit on the Droid DNA. Whether or not this will translate to much better battery life, remains to be seen, but one thing is for certain - the Chinese are really stepping up their game in the world of high-end Androids. The official unveiling of the Oppo Find 5 will be December 12 in Beijing.
Check Oppo's source link for the full spec sheet and order details, if you want to be brave and exotic carrying around a high-end monster that (almost) nobody will have. Guaranteed.