Oppenheimer says 1.2 million DROIDS sold by Motorola last quarter
9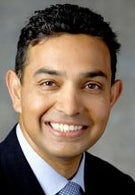 Motorola's Android based turnaround is being led by the DROID. According to Oppenheimer, the device talled 1.2 million sales in the just ended fourth quarter, a figure that was better than expected. Thanks to its flagship model, the Schaumburg, Illinois based firm has a device that can compete with the upper crust of the smartphone world like the iPhone, the Palm Pre and the just launched HTC Nexus One. Motorola co-CEO Sanjay Jha, brought in to the company with these results in mind, remarks that with new Android models just introduced at the 2010 CES, and the electricity that still follows the DROID, Motorola's appearance at the show this year is a stark difference to last year's CES. "We're in a different place now," said Jha, "Last year there was uncertainty about our viability. Now we're a bonafide player in the smartphone market...Instead of trying to catch up, we're a leader."
As for the Nexus One, the handset that some are calling the DROID killer, Jha told the Chicago Tribune that he actually welcomes the device. Calling the N-One "a good competitive product", Jha says that he expects plenty of competition in the Android arena. "Part of the reason I'm supportive is I see it as an experiment that has some potential," said the executive, talking about Google's plan to sell the phone directly from its web site although he doesn't see the subsidy system ending anytime soon. As for Motorola's current Android releases, both the DROID and the Cliq are going to get upgraded to the Android 2.1 OS, the same software that drives the Nexus One. And as we
reported
yesterday, the DROID will also be getting Flash 10.1 from Adobe.
Motorola DROID Specifications
|
Review
Motorola Cliq Specifications
|
Review
source:
ChicagoTribune