Only in Japan: tiny underwear protects your phone's tiny private parts
22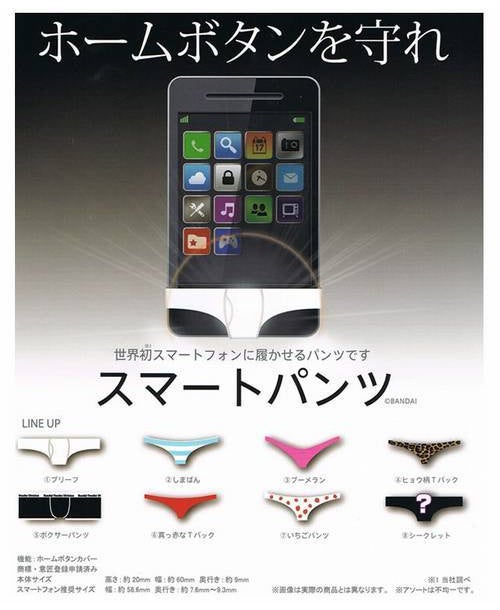 Japan is weird and there's little doubt about it, but in case you need further proof, look no further than this new cell phone accessory called SmartPants. Yes, it is exactly what it looks like – underwear for use on smartphones, supposedly meant to protect its home button as if it were its private parts. Boxers, thongs, panties – there's a design for everyone, available for only 200 Japanese yen (about $2.14), courtesy of toy manufacturer Bandai.
Why would anyone want to put undergarments on their smartphone? Well, we don't see any practical purpose in all this either, but from what we understand, doing so is supposed to make one's handset cute. And since being cute is all the rage in Japan, these tiny knickers might actually sell well. In fact, all SmartPants pre-orders are already sold out, so we might be looking at the next big thing as far as silly phone accessories go.
Would you ever put one of these on your phone, be it just for grins and giggles? Let us know down in the comments!