Only in Japan: NEC nails another unbelievably slim, water-proof Android device
17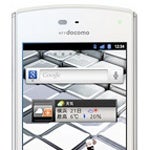 Mind-blowingly thin, waterproof and packed with features. This is a pretty accurate description of an alternative world of phones - that in Japan. And NEC has just made it much more interesting by announcing the Medias ES N-05D (no one said names of the phones there were all that exciting).
Why does it deserve a special mention among the heaps of phones getting launched all over the world? The NEC ES N-05 is unbelievably thin - at just 0.26 inches (6.7mm) it almost makes the already skinny mainstream kickers iPhone 4S and Galaxy S II look fat.
The new phone is gearing up for launch on Japan's biggest carrier NTT DoCoMo, and it will arrive in either February or March.
Here are the
highlights
of the NEC ES N-05:
4.3-inch LCD with a resolution of 720 x 1280 pixels,
Android 2.3.6 Gingerbread,
waterproof body,
8.1MP CMOS camera with NEC's Exmor R for better low light performance,
dual-core 1.5GHz MSM8260 CPU,
1GB of RAM,
4GB internal memory,
Bluetooth 4.0, Wi-Fi, NFC e-wallet function, infrared connection, digital TV tuner,
microSD card slot,
1400mAh battery,
connectivity to Casio's G-SHOCK GB-6900 watch,
dimensions: 130×67×6.7mm, weight: 3.89 oz (110g).
Except for the notable omission of ICS on launch, otherwise the specs look pretty solid for this handset. Does thinness make enough of a difference for you to really crave the NEC ES N-05?