Only in Japan: KDDI adds 8 new phones, 13MP cameras, Bluetooth 4.0, waterproof bodies, flip phone Androids among them
23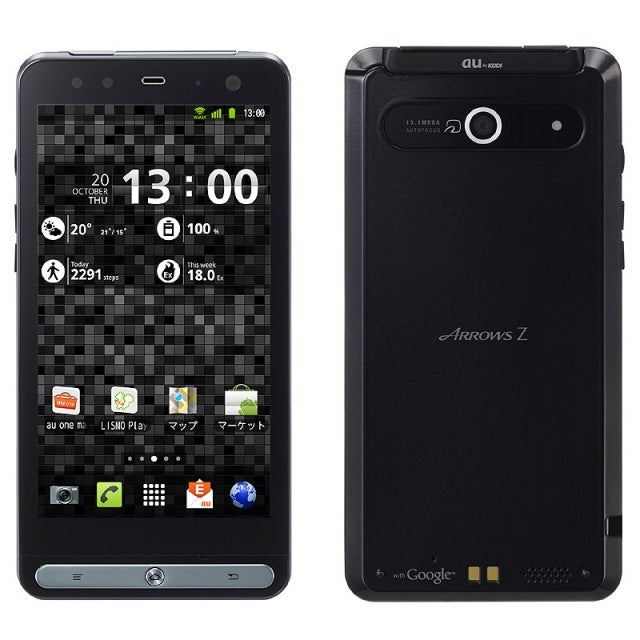 Some of these phones you'll see below might never arrive to the States, but it's for the sake of pure amazement at what's going on in Japan that we're taking a brief look at the country's second largest carrier KDDI 8 new offerings.
The
Fujitsu Toshiba Arrows Z ISW11F
is probably the most impressive handset with its 720 x 1280 pixel 4.3-inch LCD display and a combo of a 13MP camera, WiMAX, digital TV tuner, e-wallet and infrared.
Did we mention it runs Android 2.3.5 Gingerbread? And no, we couldn't think of what else one could possibly cramp up in a phone, can you?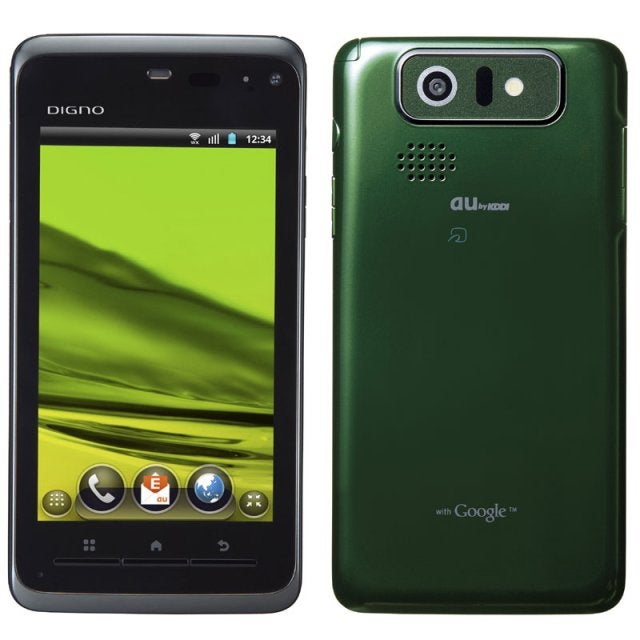 Second on the list comes the
Gingerbread 2.3.5-powered Kyocera DIGNO ISW11K
.
And if you ever doubted Kyocera's abilities to pull top notch hardware, you've probably never been to Japan as this here 4-inch handset comes with a 1.4GHz dual-core Snapdragon MSM8655 processor, WiMAX, an 8-megapixel CMOS camera, the signature Japanese digital TV tuner, e-wallet and infrared, all fitting in a super slim 0.34" (8.7mm) body.
Third, but still quite unique is the
Sharp AQUOS PHONE IS13SH
, which comes with a second, ticker display.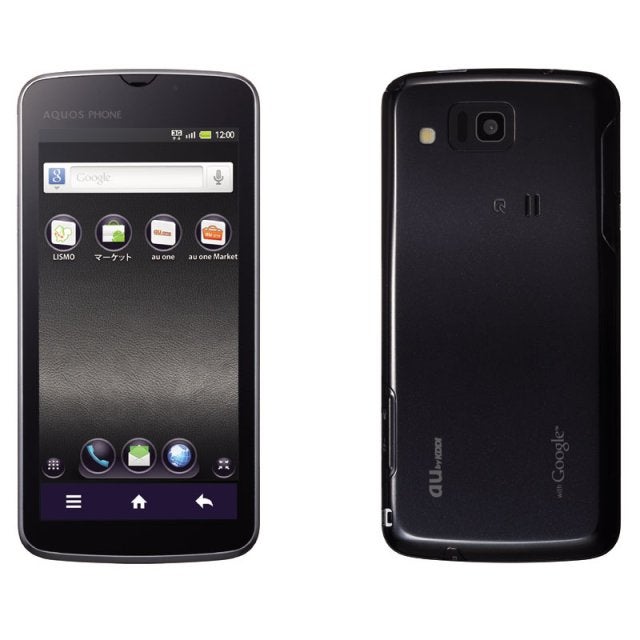 A
familiar concept
? Yes, but here the main screen is a 4.2-inch qHD LCD one, while the second one measures 2.1 inches on the diagonal with a resolution of 56 x 304 pixels. And again, it packs a 1.4GHz dual-core MSM8655 processor, but this time with a waterproof body and a thin, 0.35" (8.9mm) body.
The fourth handset is the Android-running
NEC MEDIAS BR IS11N
, which would also hit you with a dual-core chip, a digital TV tuner, waterproof body and e-wallet. But here you're in for another surprise - Bluetooth 4.0, which companies like Apple have included in their latest notebooks.
You might wonder if that's a big deal, and while we can't answer that question directly, we'd definitely say that it could be.
Bluetooth 4.0
comes with low-energy consumption and might be more important than you think as it could constantly exchange information with other devices like a simple watch, but it also has the potential to replace NFC for payments. We haven't seen yet a single device with the updated Bluetooth specification to hit the States, but it might just be in the next iPhone when it gets announced (hopefully) on October 4th.
The last two handsets we'll look at are
flip phones
- a form factor still alive and well in the Land of the Rising Sun. The Fujitsu-Toshiba F001 has a 3.3-inch LCD display and a 13MP Exmor R sensor with a waterproof body and all the rest of Japan's phone perks, while the Sony Ericsson URBANO AFFARE has a similar 3.3-inch LCD display, but also a dual-core processor and an 8MP camera.
Finally, there are also the HTC EVO 3D ISW12HT and the Motorola PHOTON ISW11M, but we've already seen those in the States, so nothing surprising here. Do you see any major differences in KDDI's lineup when compared to carriers in the US?