Only at CES: Microsoft challenges your smartphone to a duel, bets you a $100 that Windows Phone is faster
54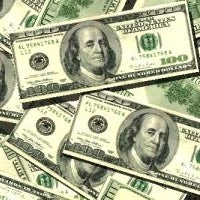 Ben Rudolph, also known as Ben the PC Guy, is a Microsoft employee who is on his way to adopting a guru status. He is a nerdy individual – "Part Inspector Gadget and Part Rambo", as some describe him, and he is very well known for his passion about Windows and the hardware that runs it.
Now, Ben is attending CES 2012 and one of his missions there is to promote the Windows Phone platform. Want to know how? Well, the following lines will give you a good idea:
Think your smartphone faster than a Windows Phone? Swing by the Microsoft booth on January 10 – 11 from 2 to 6 p.m. PT to put it to the test. If you win, you get $100. If you get #smokedbywindowsphone, you have to confess it to your friends with your new Windows Phone in hand – Ben will hold you to it. To find Ben at CES and take the challenge follow @BenThePCGuy.
In a nutshell, if you own a non-Windows Phone handset, you are given the opportunity to put it against one and see which one is faster. If your smartphone loses the challenge, you will walk away with a brand new Windows Phone device. If your smartphone turns out to be superior, a hundred dollars will make it to your pocket.
What do you guys think about Ben's challenge? Do you think that your smartphone is faster than a Windows Phone? Feel free to share your thoughts with us in the comments.