OnePlus teases new "gamechanger" product, calls it a curveball
25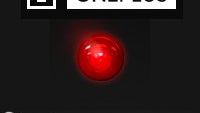 OnePlus has become pretty well known over the course of last year – either due to the fact that its spec-loaded
One
was priced at about half the regular flagship price, the pesky
invite system
which barred itching users from getting one immediately, or due to the many
controversial giveaway
contests it held.
The company's policy to offer attractively priced products then extended to a couple of different earbud models – the $14.99
Silver Bullets
and the $39.99
E1+ headphones
, which were made in collaboration with JBL. Additionally, the company launched a
10,000 mAh portable power bank
for $14.99 just a few days ago.
Today, OnePlus took to its forums to post yet another teaser. The only hints given were that "The One was built to disrupt the smartphone world [...] When thinking about our next product, we decided on a curveball.". Along with these cryptic words came three promo posters, and the words that it is not a smartwatch and it is not a tablet, but it's a gamechanger.
Taking a look at the fan comments, the three general theories are that it's either an Android-powered game console (like the OUYA), a controller for mobile gamers (like the MOGA), or a... drone? We have to say, we wouldn't be surprised by either of those. And, while a controller sounds more feasible than anything, we just keep coming back to that "this is a curveball" statement, which throws us off a bit.
In any case, OnePlus says this new product will be unveiled some time in April. Got any guesses on what it is?