OnePlus is auctioning 100 OnePlus 2 invites, all proceedings will go to UNICEF
17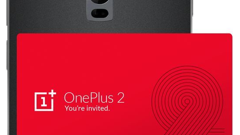 If you find it hard to get a
OnePlus 2
invite, OnePlus is currently allowing interested customers to bid for no less than 100 invites on eBay. Of course, invites are normally free, so OnePlus will be donating all proceedings from the auction to UNICEF's Tap Project, which aims to provide children in disadvantaged regions around the world with access to sanitary water ($1 is enough for a child to have access to water for 40 days).
The auction will be open until August 9, and you can choose to bid for any of the 100 invites that OnePlus is offering (see more details at the source links below). Right now, bids start from as low as $41, and go up to $1,000.
OnePlus decided to host this auction because it sees plenty of users selling invites via various forums. Thus, it advises fans who are willing to buy invites to bid for those made available via eBay - this way, the money goes to UNICEF, not to random guys who happen to own invites.
Unlike the regular OnePlus 2 invites, the ones auctioned via eBay can be claimed in up to 1 week, and you have 1 month to use them to purchase a smartphone. All the invites are for the OnePlus 2 64 GB Sandstone Black , which costs $389. So, is anyone here planning to bid?
sources:
eBay
,
OnePlus