OnePlus fan finds vulnerability that allows him to move up the invitation registration list
13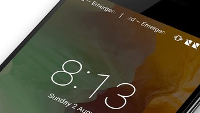 You don't have to like the OnePlus invitation system to be a fan of the company's handsets. The invites are used to
help the company match supply and demand
. Because the company sells its phones so cheaply, and at such a slim margin (nearly at cost), OnePlus cannot afford to spend the money to build phones on spec. This year, OnePlus has said that it will distribute as many as 50 times the amount of invitations that it had released last year during the early days of the
OnePlus One
.
First to get invitations are those who win contests or take part in promotions or spend time promoting the company online. Next to receive the golden tickets are those who are friends of a
OnePlus 2
owner. If you own a OnePlus 2, you will receive a certain amount of invites to pass around. If after all tht, there are extra invitations available, they are distributed to the
one million+ who have registered for an invitation with OnePlus
until there are no more invitations remaining.
One OnePlus fan by the name of Jake Cooper was angry. After buying a OnePlus One last year using an invitation he purchased for $20 from a random guy on XDA, he made sure to be ready this year by entering his invitation request early. He found himself at approximately number 9000 in line. Not bad. This would seem like a good position to be in to receive a OnePlus 2 invitation. But OnePlus allows users to jump in line by inviting their friends to join the queue. As a result of this, Jake checked the list not too long afterward and found that he had slipped from 9000 to 70,000. His dreams of securing a OnePlus 2 now seemed a little more out of reach. And Jake's ranking continued to drop.
Still, Jake wasn't going down without a fight. With a strong knowledge of the internet, he discovered a vulnerability with the system that allowed him to go from 335,000 out of 1.6 million, down to number 1694. He has since tweeted OnePlus, and has caught the company's attention. After tweeting OnePlus, Cooper was told that co-founder Carl Pei was examining the information and would answer him soon. It is also interesting to see that others have also tweeted OnePlus about this same vulnerability.
You can check out Cooper's story by clicking on the sourcelink. He has improved his odds of getting a OnePlus 2 invitation measurably.
source:
@RealJakeCooper
,
Medium
via
AndroidCentral