OnePlus could eventually release a compact flagship smartphone
12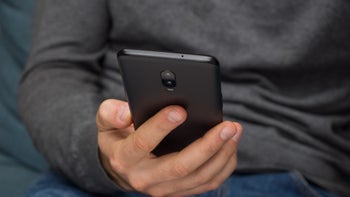 Like most smartphones over the years,
OnePlus flagships
have slowly increased in size with each new generation. But if battery tech advances enough, the company could eventually bring back the compact flagship.
Speaking with
PCMag
at last week's Snapdragon Summit, OnePlus CEO Pete Lau admitted that he still sees "a lot of demand" for much smaller phones. Furthermore, he stated that the company itself is "definitely" open to the idea of making a compact flagship in the future. However, as he pointed out, its existence rests solely on advancements in the battery sector.
Over the past few years, batteries have advanced very little. In their current state, Lau argues that a small phone packed with all the tech
OnePlus
uses would result in pretty bad battery life, hence the reason a compact device hasn't been created. With graphene batteries getting closer and closer, though, it could only be a matter of years before OnePlus breaths life into the concept.
Moving away from the idea of a small phone, the company believes 5G will pave the way for advanced camera features. Lau didn't specify many but he did mention a new green-screening feature. This lets you users remove objects from the background of photos and could make it into
OnePlus' 5G smartphone
– the CEO admitted that he would be talking to engineers about the feature as soon as he touches down in China.
While 5G will be largely beneficial in many areas, it will also mean more user data being stored in the cloud. Because of this, Pete Lau OnePlus wants to focus on security and aims to produce devices that are as secure as
iPhones
or BlackBerries. At the moment, the company is actively searching for a security partner.
Recommended Stories