OnePlus CEO foreshadows what premium we might have to pay for a 5G phone
5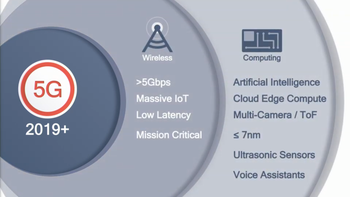 The mobile world is buzzing with 5G
news
, promises and
achievements
, but something that's not mentioned much is what will be the cost for consumers that want to use this next generation technology. One hint about what to expect came from Pete Lau, CEO of OnePlus, during his
interview with Engadget
at Qualcomm's event in Hawaii.
The OnePlus executive said that the company is working hard to ensure that its 5G phone will cost less than $1,000. If you're breathing a sigh of relief because flagships phones these days are about a grand anyway, we should remind you that when it comes to OnePlus that's far from true. The company's latest flagship phone, the
OnePlus 6T
, released just about a month ago, starts at only $550.
Of course, we shouldn't assume that OnePlus is going to release the 5G model at $999, but even if it comes around, let's say, $850, that's still a $300 bump. It's not that much of a surprise to see the first generation of devices using a new technology to come at a significant premium, but if that means a few hundred dollars on top of the already expensive flagships (assuming the cost of 5G will be similar for other manufacturers), many users might decide to pass on 5G for now. And they won't be wrong to do so, especially considering that in 2019 5G will still be in its infancy when it comes to coverage.
There's still plenty more to see and learn when it comes to 5G, and we're hoping that our excitement about it won't perish once companies release the pricing for their 5G phones and data plans.