OnePlus announces a custom ROM, a naming contest, and a cheap, pretty powerbank
13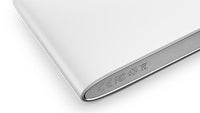 The folks at OnePlus invited themselves to our news feed again with another batch of news that OnePlus One fans and owners will find important. The company is working on a custom ROM, hosting a contest, and selling a big, cheap powerbank!
There's no official word on whether the custom ROM has anything to do with OnePlus and Cyanogen's troubled relationship after the latter unexpectedly signed an exclusive contract
with India's Micromax
. For the time being, OnePlus' ROM won't be a mandatory replacement for Cyanogen, but an optional install for interested users.
"We promise that it will be close to stock, bloat-free, and highly customizable."
- says OnePlus, adding that a first community build will be available
"much sooner than you likely expected"
. We're not sure how you know what we expect, OnePlus, but we're fine with the news.
More importantly, the ROM has no name yet, which prompted the company to put together a name-the-ROM-baby online contest.
The terms are explained here
, and finalists can receive either a OnePlus Power Bank, or the grand prize - a trip to OnePlus' HQ in Shenzhen, China & one 64GB Sandstone Black OnePlus One. Not bad!
Now, about that power bank.
Coming soon to OnePlus' online store
is the $15 portable powerhouse which houses 10,000mAh of power - enough to charge a OnePlus One three times over. It's made of aluminium and has two USB ports to charge two devices simultaneously. It's sold in white and black, and it has a LED indicator that wakes up by shaking the bank. It has no buttons and it weights just 0.48lbs / 7.76Oz / 220 grams. That does look like the best $15 portable juicer we've seen yet.
In 2015, OnePlus will announce
a successor to the OnePlus One
, along with a
purported mini version of its "flagship killer"
.
Recommended Stories