OnePlus accused of not honoring warranty on yellow screen issue
59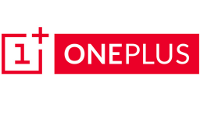 The guys behind the
OnePlus One
have been dealing with one headache after another, which has made launching a new smartphone brand from scratch, a rather difficult achievement. First,
it was a change of contest rules
,
which made losers out of winners
overnight.
OnePlus did the right thing
and took care of the original winners. But other issues arose. An OpenSSL bug forced a last second software update to be made,
delaying the launch of the OnePlus One
. Now, another problem has come up, and some owners of the OnePlus One are claiming that the rookie manufacturer is not honoring its warranty.
There are apparently two issues about yellow coloring on the OnePlusOne screen. One involves tinting, and is a software issue that can be fixed. The second issue is a yellow banding, that apparently can be seen on the bottom of certain OnePlus One screens. Some claim that it goes away on its own,
similar to what happened with the Apple iPhone 4
. This is said to be a reaction to glue drying when the phone warms up. Others say that the banding disappears and then comes back.
OnePlus responded by saying that one of the issues with the yellow screen is related to the screen's temperature, and that the latest update to Cyanogen Mod 11S will let users customize the screen by going to
Settings
> (under Device)
Display & Lights
> (under Advanced Settings)
Screen Color
>
Custom
>
Hue
. OnePlus even posted a number of pictures showing yellowish screens on the
Nexus 5
,
Apple iPhone 5s
and the
HTC One
. But the response still hasn't resolved the issue for a number of customers. There are accusations that OnePlus has removed certain posts from the company's forum and is not honoring requests for an RMA.
We should note that this is not happening to every OnePlus One rolling off the assembly line. Ironically, considering that
it was former Oppo vice president Pete Lau that started OnePlus
, the
Oppo Find 7
and
Oppo Find 7a
both had similar yellow tinting issues with their screens, although that has supposedly been fixed by the manufacturer.
If you bought a OnePlus One, let us know if you have been experiencing this problem with your screen. Simply drop your comments in the box below.
Thanks for the tip!
source:
OnePlusForum
Recommended Stories