OnePlus One now shipping without Cyanogen branding
12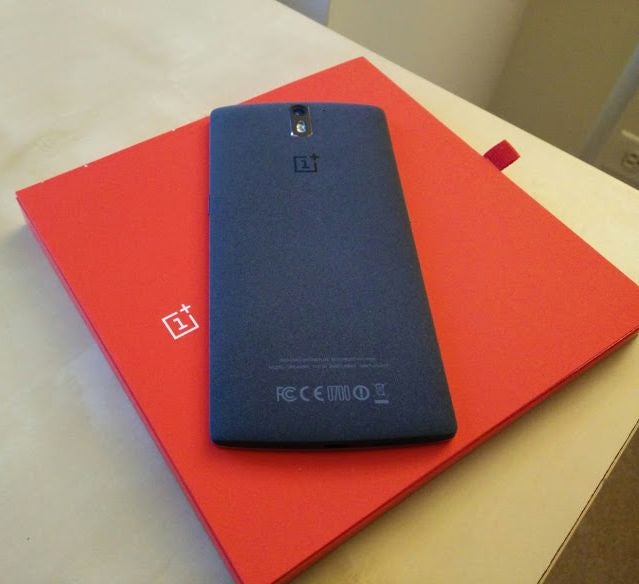 As reported earlier today, OnePlus is almost ready to unveil its own Android-based ROM, which owners of the OnePlus One smartphone will have the option to install instead of Cyanogen OS (or stock Lollipop - for those living in India, who can't get the Cyanogen version of the handset). The new ROM is
called Oxygen OS
, and will be officially showcased on February 12. Besides that, OnePlus seems to have taken another step towards consolidating its own brand, rather than Cyanogen's: as you can see on the left, OnePlus One units that have been ordered recently no longer have the Cyanogen logo on the rear shell (or anywhere else on the phone's body, for that matter).
The removal of the Cyanogen logo shouldn't be seen as a sign that OnePlus is totally at war with Cyanogen - after all, the international One still ships with Cyanogen OS, and the companies have had issues
only in India
. Earlier this month, OnePlus mentioned that it had " altered the back covers of all OnePlus Ones to feature a cleaner and more unified look across all regions." Now we know what that meant.
Later this year, OnePlus will announce and launch a successor to the OnePlus One, possibly called
OnePlus 2
. We're anxious to find out if this will ship with Cyanogen OS by default or not.
sources:
Google+
,
OnePlus forums
Recommended Stories