OnePlus CEO teases a full metal build for the upcoming OnePlus 2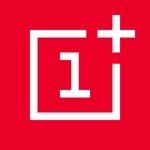 Like its predecessor, the OnePlus 2 is shaping up to be one of the most interesting smartphones of the year. Among a multitude of rumors and leaks, the company officially confirmed up until today that the OnePlus 2 will come with a
fingerprint scanner
,
USB Type-C connectivity
, and a
Qualcomm Snapdragon 810 chipset
. As it turns out, OnePlus CEO Liu Zuohu recently took to his Weibo account to tease the fact that the upcoming smartphone will come with a metal build.
Our Chinese is a bit rusty at this point, but according to Google Translate, Zuohu's recent Weibo post asks people to define "full metal".
Judging on this recent Weibo post, there's a chance that the upcoming OnePlus 2 will come with a full metal build, as we can't think of anything else that the OnePlus CEO could be referring to. The original
OnePlus One
came with a polycarbonate body and two back cover options, Silk White and Sandstone Black. Even if the handset doesn't turn out to come with a full metal build, there's a chance that we'll get to see at least some sort of metal frame or chassis. Furthermore, we shouldn't dismiss the possibility that the manufacturer will offer to sell the smartphone, or at least some version of it, with a metal back.
Yesterday, three separate OnePlus 2 versions were
spotted on the Bluetooth SIG website
. At the moment, we're unsure how the three OnePlus 2 versions will differ, but in the light of this recent teaser from Liu Zuohu, it wouldn't be entirely unthinkable for the three models to feature different build materials.
OnePlus will unveil its second smartphone in history on July 27, but given the manufacturer's habit of announcing features before the official unveiling, we might learn more about this "full metal" thing before the aforementioned date. What would you guys think of a full-metal OnePlus 2?