2019's OnePlus 7 could be released by US carriers as one of the world's first 5G phones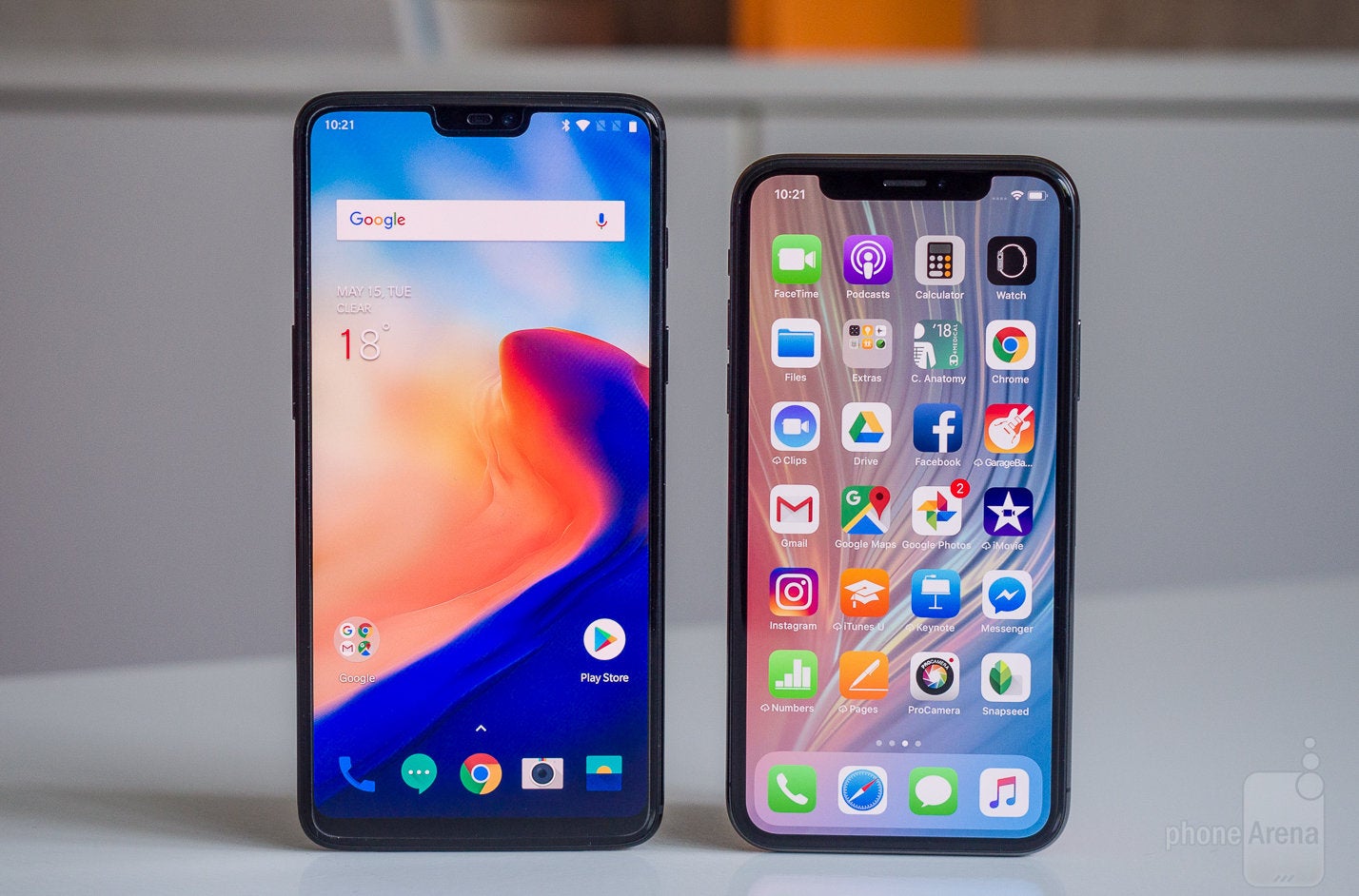 OnePlus 6 vs. Apple iPhone X
In 2019, OnePlus might finally have a smartphone that's offered via at least one US mobile carrier - after years in which virtually all its handsets have been sold only unlocked in North America, culminating with the
OnePlus 6
(released last month).
Talking to PC Mag this week, during Mobile World Congress Shanghai (China), OnePlus CEO Pete Lau said that the company's already "working with US carriers" as it plans to launch a 5G smartphone sometime next year. Unfortunately, details on exactly what American carriers would be interested in selling OnePlus' mysterious handset have not been revealed.
The new OnePlus phone, says Pete Lau, should be among the world's first to feature 5G connectivity. Reportedly, thanks to strong ties with chipmaker Qualcomm, OnePlus is in a good position to launch a 5G smartphone before other companies. As you may know, all major US carriers are on the brink of
launching 5G
services, but handsets supporting this technology won't be out before 2019.
While Lau didn't share further details on the next-gen OnePlus handset, we're assuming this will be called OnePlus 7. From 2016, OnePlus released two high-end phones per year - one model in the first half, and a slightly upgraded T variant in the second half. It's likely that this strategy won't change throughout 2018 and in 2019. Thus, after a OnePlus 6T that should be introduced in the second half of 2018, we expect the company's first high-end handsets of 2019 to be called OnePlus 7. Of course, it remains to be seen if this is indeed the 5G phone that Pete Lau was talking about.
Are you excited at the possibility of a 5G-capable OnePlus phone coming to a US carrier?