Alleged OnePlus 6 price leaks out, but might be far from accurate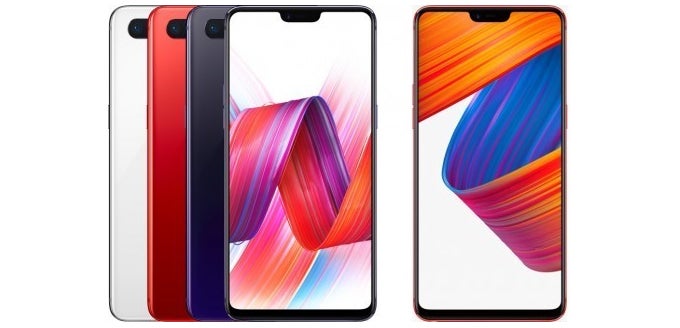 A newly-leaked image that allegedly reveals the price of the upcoming
OnePlus 6
might give OnePlus fans a serious scare. According to the image (seen below), the OnePlus 6 should cost $749 - significantly more than any previous OnePlus flagship phone. Reportedly, this is the price of the handset's variant with 8 GB of RAM and 256 GB of storage space. But we're having a hard time believing that the new OnePlus handset - which
could look like the Oppo R15
seen above - will be so expensive.
Even if this leaked image is genuine, it's likely not relevant for the US and most western markets. Alongside the alleged
OnePlus 6
price, the image seemingly shows the
Chinese prices
of the Apple
iPhone X
256 GB and Samsung Galaxy S9+ 256 GB: around $1,500 and $1,200, respectively. As you surely know, in the US, an iPhone X 256 GB actually costs $1,149, while a Galaxy S9+ can be bought for around $850 (albeit with just 64 GB of storage space, as the 256 GB model isn't sold stateside). Thus, this price list can't be taken seriously when we want to guess the
real
price of the OnePlus 6 for the US market.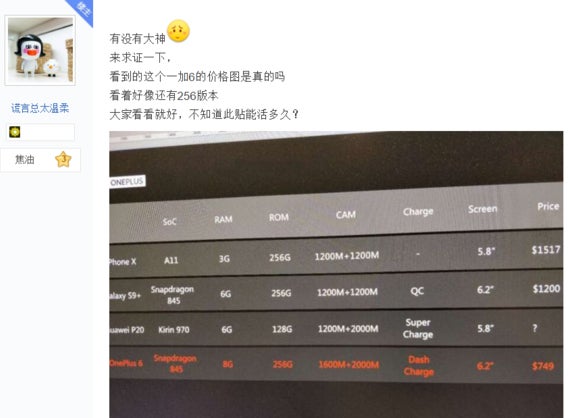 If anything, given the swollen prices of the iPhone X and
Galaxy S9+
shown on the leaked image, we should expect the OnePlus 6 to be sold for about the same amount of money as the
OnePlus 5T
(or maybe
a bit
more). As a reminder, the OnePlus 5T currently costs $499 (6 GB RAM + 64 GB of storage space), or $559 (8 GB + 128 GB).
Most probably, the OnePlus 6 will be officially announced and launched in, or around June. Until that happens, you may want to check out our
OnePlus 6 rumor roundup
.
source:
CNMO
(in Chinese)