OnePlus 6 to be announced on May 5?
17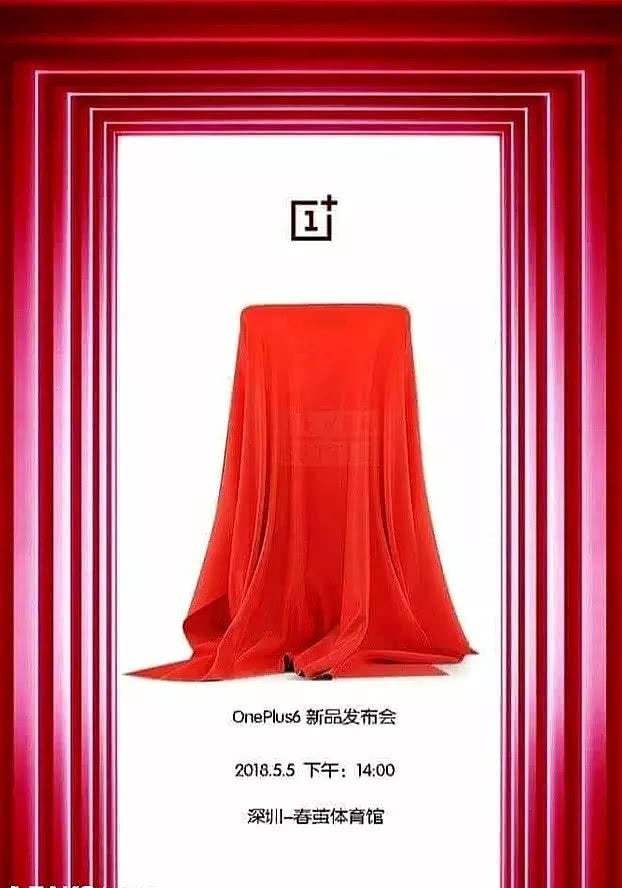 OnePlus 6 announcement teaser
By now, there's no doubt that OnePlus is preparing to show the world its next flagship smartphone. The only question that remains is when this device is going official.
If a freshly leaked alleged teaser originating from Chinа is to be believed, the OnePlus 6 might see the light of day in less than a month's time, on May 5. The event will reportedly take place in Shenzen, China, at 2 PM local time. The image seems to be originating from a Chinese online retailer that is known for teasing upcoming devices by tucking them beneath a red cloth and is not an official OnePlus teaser.
This falls in line with the company's penchant for a spring release of their main flagship, followed by an autumn release of an improved "T" variation of the same device.
We reached out to OnePlus to provide an official statement regarding the teaser, but the company replied that it doesn't comment on rumors or speculation. Of course, this doesn't downplay the rumor. it just means we will have to wait for
We seem to know a whole lot about the OnePlus 6, which will adopt a display notch and will feature powerful internals, cheif of which is the Snapdragon 845 chipset. You can check out everything we know about the device so far in our dedicated rumor review right below.
Recommended Stories