OnePlus 5 price could be €550 in Europe, $550 in the US
35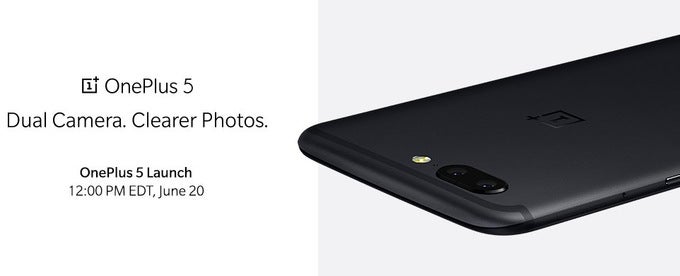 Less than two weeks before the
premiere of the OnePlus 5
, we already know quite a lot about its features, but its pricing is still unknown. Yet a clue may have just surfaced out of… the rules of a Facebook contest.
In spite of how odd the source may seem, just bear with us: it will all make sense in a minute. There's this upcoming music festival in Finland called Provinssi, and OnePlus is one of its sponsors. To promote the event, the Provinssi guys are currently hosting a Facebook contest where one can win two VIP passes (which normally cost 199 euro each) for the show plus a
OnePlus 5
phone. According to the contest rules, the total value of the prize is 948 euro, and since 398 euro is what the two passes cost, it is easy to deduct that the OnePlus 5 is valued at 550 euro.

Of course, it would be too bold to claim that the OnePlus 5 will cost €550 in Europe – and therefore $550 in the US, judging by how the 3T costs $439 and €439 across the ocean – considering just the evidence above. The info actually runs counter to previous rumors about a price just below $500. On the other hand, it makes sense to assume that the OnePlus 5 would cost more than previous models. Just take a look at the trend: the OnePlus One started at $299, the OnePlus 2 launched at $329; the OnePlus 3 and the OnePlus 3T cost $399 and $439 - $479, respectively. Now, a OnePlus 5 breaking the $500 mark wouldn't come as a huge surprise, would it?