OnePlus 5 to hit the shelves on June 22nd, date confirmed for two major markets
17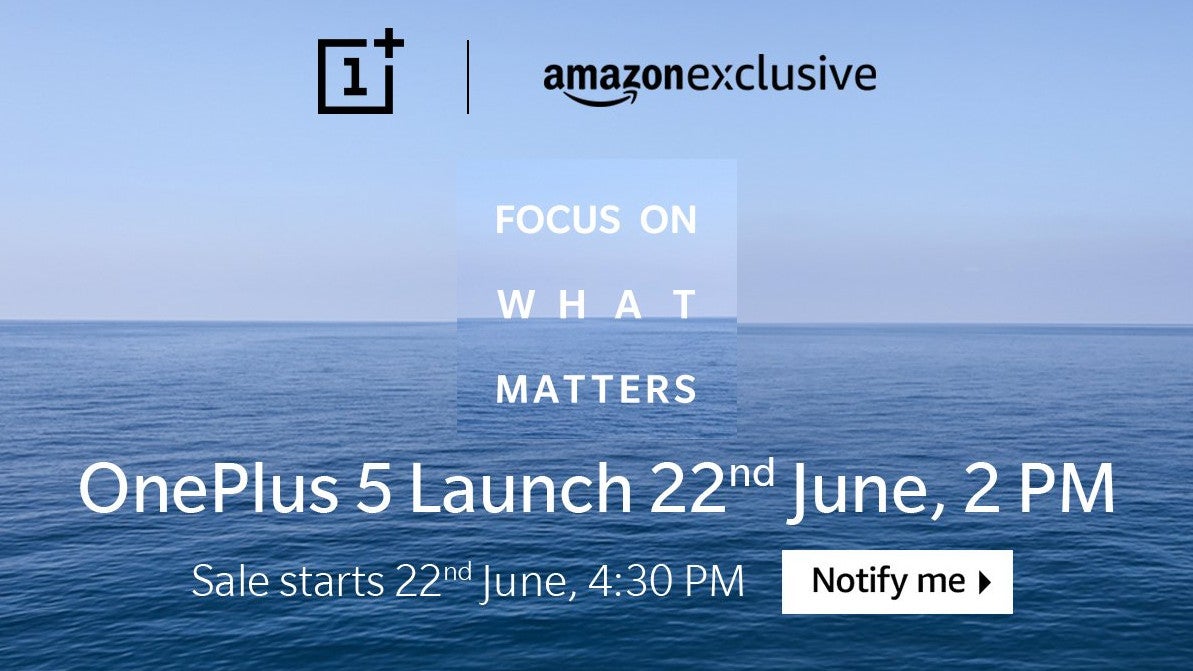 OnePlus 5 will start selling in India on 22nd of June as an Amazon exclusive
UPDATE:
Amazon India just announced that it will start selling the OnePlus 5 on June 22nd, which makes it the second major market to confirm this particular date. Apparently, there will be a OnePlus 5 variant with 8GB of RAM for the South Asian country, as per reliable tipster Evan Blass' findings. At the time of writing, it is unknown whether this will be the default global variant of the phone.
OnePlus officially declared that it will announce
its next flagship
, the
OnePlus 5
, on June 20th, but the company didn't really disclose any details on a potential release date for the handset. However, a post that surfaced on Chinese social media
Weibo
barely a few hours ago
might have just given us an idea of when to expect the 5 to hit the shelves.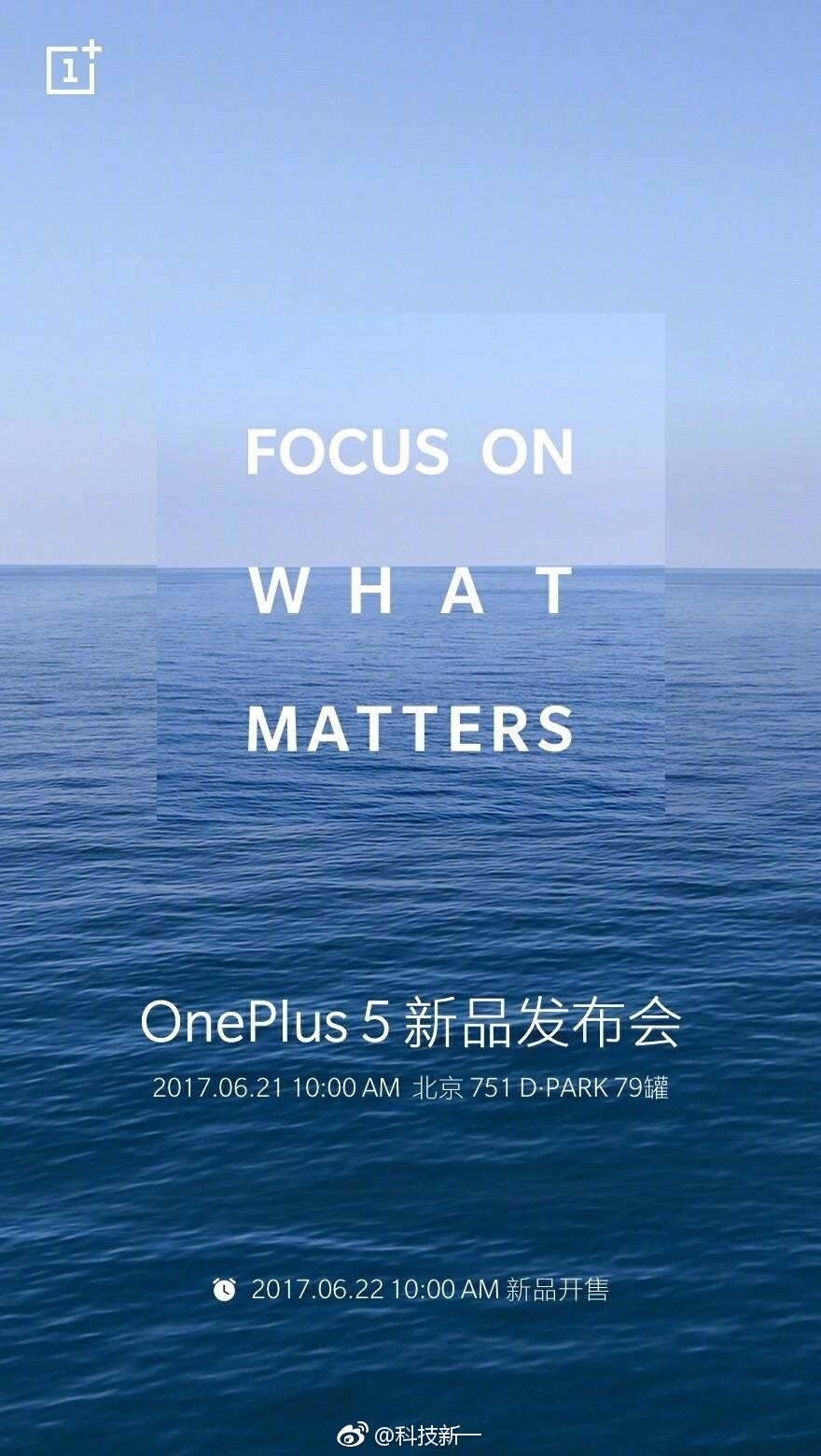 This press invite was attached to the post in question. Before we begin our little multilingual investigation, it's important to note that the Chinese manufacturer will unveil the phone globally at 12 PM ET (4PM GMT) on June 20, and then carry out various "pop-up" events across multiple countries that will occur over several days.
With that out of the way, let's take a look at the dates and times present at the bottom half of this press invite. The sentence right under the "OnePlus 5" in the middle gives the exact coordinates of the pop-up event in China - June 21st, 10 AM, Beijing, 751 D-Park 79.
That's cool and all, but what might interest you the most is the sentence located at the very bottom of the image. Basically, it reads that the OnePlus 5 will become available for purchase on June 22nd, merely a day after its announcement.
While it goes without saying that this might be exclusive to the East Asian country, we suspect that a global release won't be too far behind. After all, the Chinese manufacturer pulled a similar stunt when
OnePlus 3
broke cover last year - the handset was announced and released on the same day, although soaring demand meant that some had to wait a while before receiving their order.

Even if this is not the case, the OnePlus 5 will likely be available for purchase if you can actually attend one of these pop-up events. You can see the exact dates and times for each country and city in the official OnePlus website (linked below).