OnePlus has something to announce on November 15 (likely the OnePlus 3T)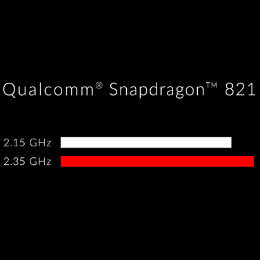 Not long after Qualcomm revealed that
a new OnePlus smartphone
would be released soon, today, OnePlus itself said that it's definitely got something new for us. Most probably, the company is getting ready to announce the rumored
OnePlus 3T
, though we now know that the handset will be unveiled on November 15, not
on November 14
(as previously assumed).
Both OnePlus and Qualcomm are confirming that the upcoming device will be powered by a Snapdragon 821 processor. In the teaser video that you can see below, OnePlus mentions a Snapdragon 821 with a 2.35 GHz quad-core architecture, while also seemingly hinting at the phone's name:
OnePlus 3T
. Of course, the T-7 that shows up in the clip is just a countdown to November 15, but this could be seen as an indirect confirmation that the rumored OnePlus 3T name is correct.
For now, OnePlus isn't saying anything else about its new smartphone. If previously leaked info is to be believed, the new device will sport a 5.5-inch 1080p display - just like the
OnePlus 3
, though we may be talking about an LCD panel, not an AMOLED one. The new Snapdragon 821 processor will make the OnePlus 3T a bit faster than the Snapdragon 820-based OnePlus 3, while also likely improving battery life. Other novelties should include Android 7.0 Nougat out of the box, and an enhanced 16 MP rear camera.
We don't know if the OnePlus 3T will look exactly like the OnePlus 3, but we'll find out in one week.