OnePlus says Dash Charge allows the 3T to be charged faster than the Google Pixel XL
7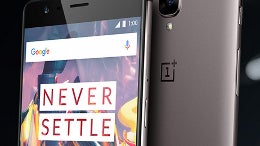 Dash Charge
is one of the most appreciated features of the
OnePlus 3
, so we're not surprised to see it on the brand new
OnePlus 3T
, too.
OnePlus is so proud of Dash Charge that it just released a video to show us how fast the technology is. The company took its OnePlus 3T and pitted it against the
Google Pixel XL
, charging the two Snapdragon 821-based phones at the same time to see which one gets a full battery first.
As you'll discover in the video - embedded below - the OnePlus 3T reaches 100% in 1 hour and 30 minutes - half an hour before the Pixel XL. It's worth mentioning that the Pixel XL packs a 3450 mAh battery - slightly more powerful than the 3400 mAh battery of the OnePlus 3T - and this obviously disadvantages the Pixel XL when it comes to charging speeds, though not by much.
We do agree with the fact that Dash Charge is a very fast battery charging technology, but we wouldn't say it's the fastest, as we've seen better results on other devices. For example, according to
our own tests
, the Google Nexus 6P - which also packs a 3450 mAh battery - charges from 0 to 100% in 1 hour and 29 minutes. As a side note, while the Pixel XL and Nexus 6P have Snapdragon chipsets inside, they don't use Qualcomm's famous Quick Charge technology, instead relying on the benefits that USB Type-C is offering.
All in all, we're really glad to see so many smartphones with batteries that can be charged quickly, regardless of the technology they're using.