OnePlus 3 price: what can you really expect to pay?
20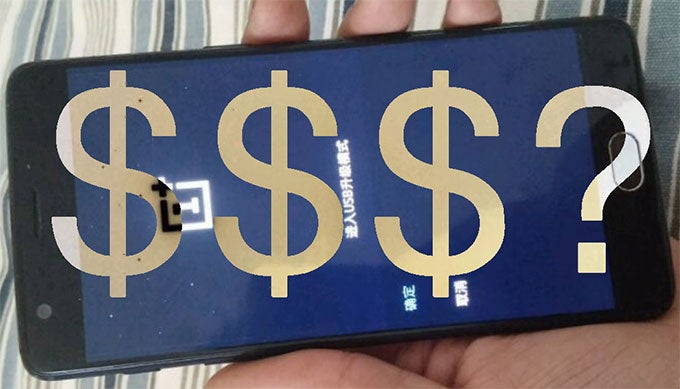 Two years ago, then-upstart smartphone manufacturer OnePlus emerged on the scene with the
OnePlus One
. And while the phone's arrival may be best remembered for its unusual invite-only sales system, it also offered some pretty capable hardware at a price that compared very favorably to traditional flagship models, starting as low as $300. The company followed that up in 2015 with the
OnePlus 2
, delivering some major upgrades while keeping the price from ballooning too much: the 3GB RAM OnePlus 2 went for just about $330, while the 4GB premium model demanded $390. Now the next OnePlus handset is just around the corner, and
we've been checking out all matter of leaks and rumors to prepare us for its debut
. But when the phone gets here, just how much can we hope to pay this time around?
Evolving hardware
Reflecting on the first two OnePlus flagships, we saw the manufacturer implement some welcome improvements for its second-gen model: the OnePlus 2 picked up a premium metal frame, added a fingerprint scanner, implemented USB Type-C connectivity, and upgraded to the then-top-of-the-line Snapdragon 810 SoC. The only real downside to the changes was the disappearance of NFC support, but the good seemed to outweigh the bad.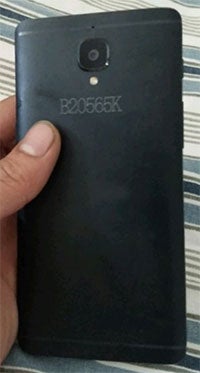 Now for the
OnePlus 3
, we're expecting a similar collection of upgrades. The processor will in all likelihood once again jump to the current top Qualcomm SoC option, the Snapdragon 820. Memory could get a similar boost, with 4GB becoming the new default option, and OnePlus even making a 6GB version available.
Those improvements may go even further than they did with the OnePlus 2, with this year's edition tipped to
knock camera resolution up to a 16MP/8MP pair
, and see support for high-speed charging thankfully arrive (not to mention pack a slightly larger 3,500mAh battery).
Not every phone component is slated for a refresh. For instance, it seems likely that OnePlus is keeping the phone's display at a 1080p resolution, and size remaining in the 5.5-inch territory with which OnePlus users are so familiar. The
most recent collection of leaked pics
also establishes a return of USB Type-C, though that was practically a given.
All in all, OnePlus doesn't look like it's planning to reinvent the wheel with the OnePlus 3. Don't expect any crazy moon-shot specs or gimmicky hardware. Maybe the most "out-there" detail we've heard is this option for a 6GB RAM model, but that's only because
such capacity is still such a rarity on phones
– though that's a situation that probably won't last for long.
The cost of progress
So what do these generally conservative upgrade rumors spell for possible pricing?
Well, rumors first pegged the OnePlus 3 as coming in around the $350 mark, a pretty safe bet that split the difference between the two OnePlus 2 hardware options at launch. More recently, we've heard suggestions that the 4GB RAM OnePlus 3 could be even more affordable than the cheapest OnePlus 2, and the manufacturer could find a way to release the phone for just about $310.
That would be a bit of a coup if true, but could a phone with this kind of hardware really be that affordable?
In a word: yes. Even early Snapdragon 820-based phones from other Chinese OEMs established that despite the SoC's premium pricing (estimated to run manufacturers as much as $70 per chip), you can sell such handsets for the low $300s without running yourself into the poorhouse.

That said, OnePlus has also learned that shoppers aren't necessarily married to the idea of a sub-$300 (or even sub-$350) phone, and with the upgrades we're likely to get with the OnePlus 3, the company can probably get away with charging a little more.
Perhaps OnePlus will embrace this willingness by widening the spread between the base and premium OnePlus 3 models. Remember, it charged $60 more for an extra 1GB of RAM and a storage boost to 64GB; it wouldn't be crazy to think that it could get away with charging slightly more for the 2GB of extra RAM the rumored 6GB OnePlus 3 would get.
Bottom line
In that light, OnePlus 3 pricing of around
$320
for the 4GB model, and
$400
for the 6GB edition might make a lot of sense. $400 is still a very nice price for the kind of hardware we're talking about, and especially if OnePlus is able to either do away with its invite system or seriously overhaul it with usability in mind (and
company co-founder Carl Pei has already suggested that some big change is in the works
) dropping that kind of cash on a phone like this might not be a hard decision for many shoppers.
It's possible we could see prices dip even lower (as that one rumor has suggested) for that 4GB version, but a $400 ceiling for the top-shelf OnePlus 3 feels like a reasonable limit.
What would you pay for the OnePlus 3, if the phone is at least close to the hardware we're describing here? Do you want to pay even less than shoppers did for the OnePlus 2, or can you live with a little inflation if it means some really well-rounded hardware? We want to hear your opinions down in the comments.