OnePlus 3 hands-on at NYC pop-up event
9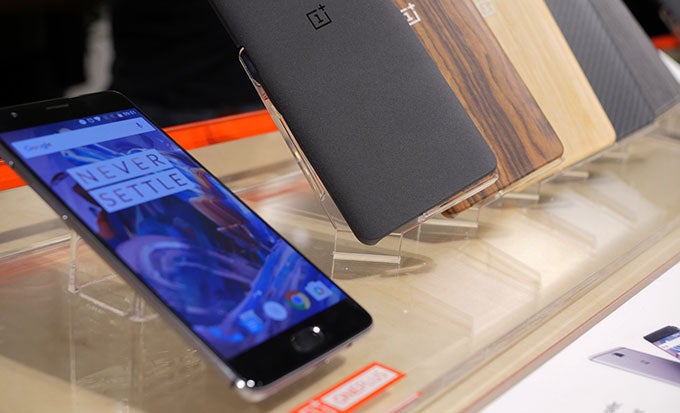 What makes a smartphone company a success?
Raw sales
? Well, that's an obvious metric, sure, but the market's large enough that even a smaller player with a comfortably sized share can do quite well for itself. Maybe the more appropriate measure of a manufacturer's worth is the degree to which it's willing to learn and adapt. OnePlus has never been a company afraid to do things a little differently, but this year,
with the launch of the new OnePlus 3
, it's not only continuing to stand out from the pack, but it's also rethinking its priorities in terms of hardware and retail sales. That evolving focus is now responsible for bringing us what looks like it could be the company's most compelling handset to date.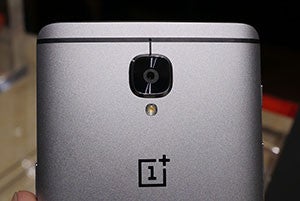 You've seen phones that look like this before, but the $400 price point makes this one special
If you thought the
OnePlus One
was a noble experiment, and that the
OnePlus 2
was a solid sophomore effort (albeit one that maybe missed the mark a little), the OnePlus 3 shows what happens when a company takes a good long look at what's working, what isn't, and comes up with a thoughtful response. The mysteriously absent hardware like NFC on the OnePlus 2? OnePlus has heard your complaints, and designed the OP3 to address them.
Don't get us wrong – it's still a budget-minded handset that doesn't splurge on niceties like an ultra high-res display – but OnePlus says it's been listening to users where they've been saying "these features matter."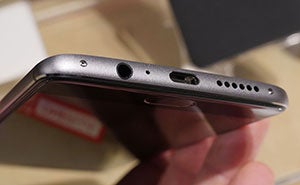 Detail work reveals the level of care gone into building the OnePlus 3
One place it looks like OnePlus has been paying particular attention to user feedback has been in terms of design, and the OnePlus 3 feels premium to its core. The metal handset's aesthetics hold their own favorably against even high-profile flagships like the HTC 10, and while OnePlus is back again with an array of multi-textured cases to dress the phone up with a new look, it almost feels like a shame to to cover up this attractive metal body.
The build quality feels remarkably high, especially for a handset of this price (just about $400), and a close look reveals all sorts of elements that scream attention to detail: even the holes for the speaker grille have beveled edges.
Now it's just up to OnePlus to convince smartphone users to take a chance on its hardware. At last night's NYC pop-up event, a crowd of eager OnePlus fans stretched around the block, but passers-by seemed both unfamiliar with the brand, as well as a bit clueless as to just how much they were paying for their own big-name phones. The OnePlus 3 sure looks like it's doing a lot right, but it's still going to take a major effort to get the smartphone-buying public to pay attention.