Samsung widens lead over Apple, now has 23% of global smartphone market
75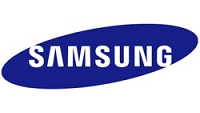 With sales of 81.186 million smartphones in the first quarter, Samsung now owns 23% of the global market according to Gartner. For the three month period, Samsung saw its sales rise 7.9% from the previous year's 81.122 million. Apple, on the other hand, had it's Q1 market share drop from 17.9% to 14.8% as sales declined by 14.8% year-over-year. It was
the first time ever that Apple reported a drop in iPhone sales on an annual basis
. Sales totaled 51.629 million units in the quarter.
Three Chinese manufacturers were third, fourth and fifth from January through March. They were, in order, Huawei, Oppo and Xiaomi. Oppo was the big winner with a 145% improvement in sales over the three months. That performance allowed it to take market share from Lenovo. As a result, the latter was pushed out of the top five and the top ten. Lenovo had a sharp 33% decline in global smartphone sales year-over-year.
Turning to operating systems, Android had a controlling 84% share of Q1 sales globally. Despite the global domination, some Android manufacturers are having problems turning this share into profits. This is an area where Apple dominates, even during a tough quarter.
Overall, 349.3 million smartphones were sold from January through March, up 3.9% from the 336.3 million that were rung up in the same quarter last year,
"Samsung's Galaxy S7 series phones and renewed portfolio positioned it as a strong competitor in the smartphone market, and more so in the emerging markets where it has been facing fierce competition from local manufacturers. In a slowing smartphone market where large vendors are experiencing growth saturation, emerging brands are disrupting existing brands' long-standing business models to increase their share. With such changing smartphone market dynamics, Chinese brands are emerging as the new top global brands."-Anshul Gupta, research director, Gartner

Oppo had the best performance in the quarter among the top five global manufacturers
via
Digitimes
Recommended Stories